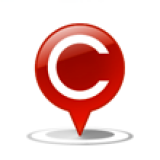 Corruption in Tamil Nadu in last 12 months: Inputs Sought
LocalCircles has just embarked on its annual India Corruption Survey. As we conduct this survey, we wanted to check what has been your experience in the last 12 months (Sep 2018 - Aug 2019) in regards to bribery and corruption.
In the 2018 Tamil Nadu survey, 52 pct citizens said they paid a bribe in last 12 months and most bribes were paid for police, property registration and land issues. Below is the full report of India Corruption Survey 2018 including Tamil Nadu.
http://bit.ly/indiacorruptionsurvey2018
You may share the link with others to create awareness and reduce bribery and corruption in Tamil Nadu and India.
more Customs, Sales Tax officials expect bribe. If you don't pay they harass you. As a policy I don't pay.
Sent from Yahoo Mail on Android
On Tue, 20 Aug 2019 at 11:08, LocalCircles Manager<
support@localcirclesmail.com
> wrote:
more
Corruption in Tamilnadu cannot be erased and it will continue to torment the people. Its roots have gone down too too deep even to find out. To wipe out corruption in the state the Central govt.has to change many laws and constitutional classes. It would not take such a drastic steps because of stiff opposition from their own people and opposition from other states. The politicians of this great Country will live and die on corruption. I am very pained to write this.
more
Only enlightened populace who demand their rights can solve the issue of corruption. No amount of law will solve it because it will only add to corruption by those who are expected to enforce the law. Corruption is least in Kerala only because people are aware of their rights and are ready to enforce it.
more Vigilance cells and officers in the ratio of 10 employees to 1!
Law alone will mean nothing if it cannot be enforced thru a stick by the law-abiding officers!
Poverty is of course the root cause and resources-to-individual ratio determines the ethics that someone can follow!!
Digital is good but needs to be made foolproof. No duplicate identities please.
Banking officials are corrupt and play in with the wrong doers!
Police officers of course and the govt corporation officials..... Only way to see some light is to increase the standard of living of the people while taking the stick approach to the corrupt people, especially when they belong to the affluent and wealthy and are way above the economic line!!!!!!
If poverty is the cause, to perpetrate corrupt deeds, it's one thing!
But where corruption is the way, even when economic criteria is not the cause, is a serious threat and needs to be dealt with severely.
Education & skilling to pull people out of the terrible economic situation
Industries and companies to formulate and CREATE products that cater to global markets so as to employ the skilled labor
Standard of living to improve to enforce laws and implement
more So what step this article author going to take will he remove corruption by overnight. People misunderstood about corruption think that only money no no root cause of corruption is selfish i my my family my caste my state my religion never care others when this misdeed goes corruption will leave
Get Outlook for Android<
https://aka.ms/ghei36
>
________________________________
From: LocalCircles Manager <
support@localcirclesmail.com
>
Sent: Friday, October 12, 2018 1:58:56 PM
To:
nizam_mohamed@hotmail.com
Subject: "52 pct Tamil Nadu of Kera..."
more