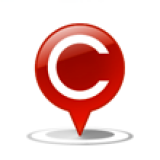 This Diwali - commit to one more cause
Thank you for being a member of LocalCircles and an active citizen!. This Diwali, commit to one more cause by becoming part of a new circle and help make things better in that domain.
Here are some causes for you to participate:
Together against Pollution: Come together to improve air quality by driving policy and enforcement at Central, State and local levels
http://bit.ly/fightpollutiontogether
Safe and Nutritious Food: Raise any food related malpractice you observe and help drive appropriate Government policy intervention to fix them
http://bit.ly/foodsafety
Connected Consumers: The circle amplifies common consumer issues, escalates them and works with Government to drive resolution through policy amendments
http://bit.ly/connected-consumers
Anti-Profiteering: Report cases of profiteering where merchants and brands are not passing GST rate reduction benefits and help stop GST profiteering.
http://bit.ly/anti-profiteering
LocalCircles wishes you and your family a very Happy Diwali 2018! May all your dreams be enabled by the light of Diwali!
more First step to check in food adulteration is to ban the flavours used in making spurious Ghee. The laws should be amended to award quick and stringent punishment for people found to be adulterating food and milk products. Also the food colour should be strictly checked for any carcinogens. Last but no least we should avoid buying extra sweets during festive season.
more
Who the hell invented crackers. Wastage of precious time while ruining Nature
more Food should not be disposed openly causing street dogs menace as blore already facing stray street dog menace & attacking children and adults causing dog bites?
more