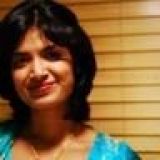 Pepsi Co fooling legal metrology and consumers
Aquafina has created a new brand Aquavess after 1 product 1 price rule and is selling it to restaurants with 50 rupees MRP (very hard to see)
Why is the Legal Metrology not able to keep these companies in check. They are outrightly violating rules by creating some product in different name.
See pictures can u see the mrp.
more I doubt if Legal Metrology dept. can really do anything. I do not think there is any rule which prohibits manufacturers to have two brands with different prices. Its best not to order for bottled water if one thinks the price is unjustified. If that happens in a mass scale then only this practice will also come down.
more
Why does one patronize a hotel/restaurant if not happy with the prices charged. The option is with the customer. All restaurants offer free water also and one need not opt for bottled water which is charged.
more
Yes, it is due the order of Supreme Court. Let someone go on an appeal with request to change the direction.
more
Under this situation , we pay Rs. 20/ in the market and Rs. 50/ and above in hotels we have only 2 options :
* Grin and bear it till some other order comes from the court , if the L.M. appeals with strong arguments .
* Otherwise force such establishments bring the price down by taking a small bottle of water in the bag .
more
Maximum Retail Price including all taxes is what M.R.P. is what we the public have been bawling for quiet some time . The Consumer Dept . had wanted to take up action and wanted to charge the traders selling water over M.R.P. upto 25,000 .
The same was ruled out by S.C. , saying that Hotels and Restaurants were not bound by Legal Metrology Dept .and could not be punished for selling over M.R.P.
The hon'ble judge says that the Ambience provided by these establishments needed to be accounted for .
But there is an M.R.P. Rule . There can't be dual pricing of the same product brand one at Rs. 20 & other at 50/ .
What do we do at this ? If a nimboo pani costs Rs. 10 or 15 on the road side , Rs. 65 in a restaurant it is okay . As it is also prepared under the ambience besides being served , and listed in the price list .
IT IS NOT SO WITH THIS PRODUCT [Mineral water ]THAT IS NOT PREPARED UNDER THE SAME AMBIENCE BUT ONLY SERVED UNDER AMBIENCE .
Legal Metrology Department should seek legal assistance to fight out this anomaly .
more