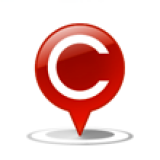 LocalCircles Impact: Medicine Trade Margin to be capped at 30%
Many members know that LocalCircles has been working with Government over the last 3 years to regulate pricing of medicines better so they become affordable and the profiteering in the pharma supply chain is reduced. We have had solid success with NPPA capping prices of medical devices and some life saving drugs and today we are pleased to share another mega good news. Niti Aayog has moved a proposal to cap the trade margin on medicines to 30%
We appreciate each and every circle member's patience in waiting on issues to be resolved. Please share any inputs you have on this. LocalCircles is committed to work on causes of public and we will ensure your inputs get the due consideration.
We look forward to your inputs!
more should be implemented in good spirit. Medical profession should be consider as service to mankind with 0 or less profit.
more Congratulations to the members for their efforts.
more
Yes, pricing of medicines should be affordable and the profiteering in the pharma supply chain should be reduced. There should be no commission to Doctors and investigations should be done by inteligence wing..
more
This is a good suggestion and it would be necessary to fix percentage of profits across wholesale and retail dealers where maximum rates are added.
more