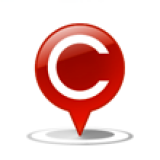 Income Tax Harassment of Individuals, SMEs
Based on some of the recent posts, we would like to once again seek your inputs on what are the kinds of harassment you or your family, friends have faced in the recent past in regards to income taxes.
The objective of this exercise is to understand key issues faced and then we will have a separate discussion on solutions with a submission going to CBDT and Ministry of Finance so going forward undue harassment of common citizens is greatly minimized while those engaged in tax evasion and fraud are also booked.
We look forward to your inputs!
more
IT DEPT ALSO INSUFFICIENT AND INADEQUATE . THEY ARE CHECKING/ASSESSING LOTTERY BASED
more
It will be of interest if the Income Tax Department at the Centre and the States could reveal the year-wise total value of the un-claimed and un-refunded assessed Income Tax lying with them for the last 10 years. I request the Department of Consumer Affairs in the Government of India to get the desired information for the benefit of the member-participants in the Local Circle. My heartiest thanks are there.
more The Income tax department is definitely harassing small businesses and large income earners. I am a consuktant filing my income under 44ADA for the ast 3-4 years. Suddenly for AY 2017-18, the ACIT at CPC initiated proceedings for adjustment of TDS under 143(1) under a very flimsy and frivolous argument. The processings have not yet been closed despite appropriate submissions being made.
Interestingly, the same CPC has processed refunds for income under same section in 2016-17 and 2018-19.
more
Till now I and my family did not face problem from Income tax department and I hope in future also i will not face any issue because I am paying my tax genuinely and on time.
more If you commit a small error while filing I T return,and if you want to rectify.The procedure is very cumbersome and time consuming.I have come across 2 cases,1 got resolved after 5 years and other is more then 3 years old but is still unresolved.I T dept should expedite such matters.
more