GST related Corruption- Issues Faced by Businesses and Service Providers
With this post, we would like to seek your inputs on the various corruption issues faced in regards to GST in India. Kindly share as much detail as possible in this regard and the harassment you as a service provider, business owner or company has faced in regards to GST. If you have specific instances where tax department officials have harassed you for bribes, please share those.
You are welcome to submit an anonymous post as well if you do not wish to disclose your/your business name.
It is critical that such corruption is addressed effectively for India to become an easier place to set up and do business.
Transparency International India
more
Majority of petty traders do not issue bills only to avoid payment of the tax portion of their sales to the government though the same is included in the prices and is duly recovered from the purchasers.
more For clapping both hands are required. Similarly in GST most of the corruption is due to unethical practice from both sides, ie trade and greedy officials. It is high time to identify members from trade who indulge in wrong practice and thus create an environment where honest businessmen cannot survive. For this GST should open a cell, where traders can give inputs, if required anonymously, which would be first verified for the authenticity of information, and then action to stop the practice should be taken, by deploying joint teams (central & state) so that the culprit is not let off by taking bribes. Similarly for greedy officials, there should be transparent online dealings so that all their observations are recorded.
more
The major reason of corruption in collection of taxes on sales of goods and services is because of the unclear procedures, different procedures in different States while the Policies on taxes on sales including GST is the design of the Centre. Trade and Industry as also the consumers are not at all educated on the procedures of calculating and collection of GST.
Second most experience is the need of both, seller and buyer, in today's economic policies and conditions, to generate unaccounted money and write duplicate books of accounts as has been the practice in India for decades.
more
I agree with all corruption haters. Reg GST corruption your move is welcome. Also I request you to welcome honest officials to give their feed back on corrupted business n service community.
more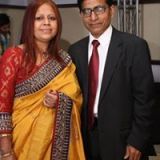 On developing and construction materials for flats (First flat/house) under Housing For All by 2022, the Rate of GST should be ZERO at all levels, so that the cost of the flats which is already very high, is not further increased due to GST.
more