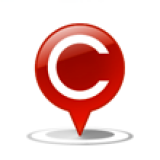 Corruption in Maharashtra in last 12 months: Inputs Sought
LocalCircles has just embarked on its annual India Corruption Survey. As we conduct this survey, we wanted to check what has been your experience in the last 12 months (Sep 2018 - Aug 2019) in regards to bribery and corruption.
In the 2018 Maharashtra survey, 47 pct citizens said they paid a bribe in last 12 months and most bribes were paid for police, property registration and land issues. Below is the full report of India Corruption Survey 2018 including Maharashtra.
http://bit.ly/indiacorruptionsurvey2018
You may share the link with others to create awareness and reduce bribery and corruption in Maharashtra and India.
more why there is no option for "NONE"
more When it has come to light that police,property record,and municipality staff are most corrupt then why not investigating agency do sample survey of staffs of these 3 deptt whose assets are more then their known source of income.Once the fear prevails then probably it may come down.
more Unless ministers, politicians, MP's. MLA's corporators are up right and free of corruption, the state government departments cannot be corruption free. Bear in mind that all politicians are the instigators to generate funds from their respective departments. How can one expect corruption free.
All the public servant directly in contact with the public are 1000% corrupt.
more Bribes to police, registrars of land and property and other government staff are rampant across the nation.
Treatment given by police staff at the police station is really pathetic and citizens are at their mercy. FIR filing is horrible experience which is invariably in local vernacular language which even the local people with that language as their mother tongue, find it difficult to fill up. Police treat people who come there to file FIR very badly as if they committed crime. Similarly, police verification for passport is a nightmare. Police-in-charge ask silly question which is irrelevent to verification of passport besides asking for bribe through his assistant. Passport officials must be able to verify the credentials of the applicants through interfacce of police site. Linking of Aadhar card across will help in this area. All police stations must be under CCTV surveillance connected to the central police room which must be monitered by an independent agency.
Similarly for traffic violation, people walk off after openly paying bribes to police on the road in public. This is quite common across the nation. To arrest this practice, these checks must be conducted at signals which have CCTV surveillance and police issues challans to the offenders which must be paid through online only. Again this offence must be linked to the registration of the vehicles so that for repeated offences, fines should multiply and at certain level, licence is cancelled automatically. Again insurance premium also must go up based on the number of offences.
Similarly property registrations are shady in every state. For example, to complete property registration in Maharashtra, one needs to approach 3 different departments namely, registrar to stamp and register documents and thashildar to get sath bara ceritificate and city survey department to get your property endorsed in property card. These 3 cells are at different locations and can be approached only through agents or brokers who have complete nexus with the staff over there. Bribes are fixed by these agents/brokers and paid through them to get your documents in time. As a first step, why can't this is done at one place, Once the property is registered, sath bara certificate and property card should be endorsed immeidately and should be given with the registered document. It is because, out of 30000 housing societies, only 700 societies have all 3 in their custody as per the recent study as others are stuck in cell or the other. One can imagine the inaction of the government department in this process and it is known to all. But it is pity current government has done nothing in the last 5 years. Bringing all these cells under CCTV surveillance will bring more truths.
In Tamil Nadu, I came to know that there are same properties are registered in the names of different people without their knowledge. So every state has damaging picture.
This list is endless across states.
Unless otherwise, the head of the state i.e. CMs and his netas are sincere and honest and work for the good of the people and focus to root out corruption, this menace will never end.
more Society has become corrupt. You would find difficulties expressed by a Public Servant (he calls himself Govt. servant) at another public office, but all of them behave same way to squeeze citizens of India.
I have found, by personal experience, that there is no improvement in disposal of matters in offices of Tahasildar, S.D.O., AND District Collectorat and Maharashtra Secretariat (Mantralay).
Secretaries in the Mantralaya do no hesitate to ignore the High Court judgment as it does not suit executives to continue on corruption rout. Even after bringing it to their notice and follow up vigorously, even up to C.M., for over two years, they have courage to ignore it. That shows that irrespective of Party the administration shall remain as corrupt as it was or perhaps more as time passes.
This is because, as rightly said by Shri Rajesh Agrawal, that penalties for non compliance of rule is enhanced to back breaking limit in the name of compliance required for common man but same is not applied to Public Servants. There is no study of workload of Public Servants. They have the system of British Raj which was suitable for Rulers to rule Subjects. With Independence this equation should have changed and the systems should have been revised where necessary. But as it is inconvenient for executives, and as they are the ones to frame systems, they maintained status quo. Following changes are considered essential and need serious review:
• Public servant should be equally liable to be prosecuted for actions/omisions during the course of his functioning as Public Servant, as any other citizen (Doctors, Engineers etc.).
• All Public Service Establishments MUST be fully computerized. Every office MUST have bio metric entry and exit recording system for attendance of employees. Every place in office (except wash rooms) MUST be under CCTV servilience. There has to be a security post outside entrance/exit to record every visitor (Photograph, person to meet, nature of work, and seek clearance from the employee to meet). Every employee has to check in and check out and his attendance shall be marked accordingly. Employees with duties outside office are to be treated suitably in the system.
• Every employee's desk shall have a intercom telephone with auto exchange. Land line tel. connection for contact outside office are restricted to HODs and is through Manual exchange with call records. Entire office premises are to be blocked for all mobile tel. frequencies. A special antenna may be provided to chief of office to enable him to have contact with outside communication.
• Every employee is given two sets of UNIFORM to be used while attending office. Washing allowance also should be given. Wearing of uniform in office is compulsory.
• If any hard coy of application/grievance or other matter is received, same is scanned in PDF (Read only) format and used for official purposes. Processing time is defined for each type of job and that category is marked on that file and the latest date of file movement to next table is recorded by computer on the file. If necessary action is not taken by the executive within stipulated time, the file is automatically forwarded to next desk by system and a record is maintained about it in the service record of executive of this desk .
• For annual increment, transfers, and termination strict rules are to be framed in which ACR will not have any role to play. Record of performance by the computer system shall be the only criteria and it would be decided and communicated by system. Transfers and latest date of reporting new location shall be strictly abided and in case of failure on the part of executive, his bio-metrics shall be deleted by system so that he cannot enter the office of current location, his account is settled by transfer of money to his A/C under information to him by Email that he stands terminated. No intervention by even President of India should be possible.
• In respect of Quasi Judicial authorities like Tahasildar, S.D.O., Collector, Commissioners etc. it must be binding on them that they give a speaking and reasoned judgment taking every point raised by Plaint as well as Defense (This is not being done at present in spite of Mumbai H.C. judgment in 2009).
• Also to improve speed and quality of Justice it is necessary that Every Plaint MUST be complete in all respects (particularly in Civil cases) along with all documentary evidence, submitted by applicant under oath. Similarly Defense also MUST be complete in all respect with every documentary evidence that defense wishes to rely upon. Next stage should be of arguments by both sides and thereafter date set for judgment.
• Hearing dates should be set in consultation with all stake holders i.e. two opposing parties and the Court, so that on set date case will proceed further, only exception being if any of the parties has died.
• Entitlement for five days a week shall be if all sections of that public office has completed all the backlog of work.
Making such positive changes in system and auto execution without interference of any interested human executive the situation will improve tremendously and effect would be felt by common man and shall be much much happier than today.
In my opinion, as a rough guess, at least 20% of surplus staffing is there in Mantralaya of Maharashtra.
R.Y.K.
more