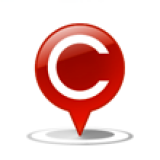 Maharashtra Corruption Survey: Action Needed
Thanks to all the members who participated in the Maharashtra state survey on corruption. Below is the link to the report and attached are the key findings. We encourage you to share the same with all your friends, family, colleagues via social media as well as with any state or local administrators you are in touch with.
Maharashtra Corruption Survey Report
Do share any inputs you have and let us work together to reduce corruption in Maharashtra!
more hi
*Regards,*
Ajit Gajanan Gole
Deputy manager Production (API)
B. E. Chemical
8805377026
On Thu, Nov 28, 2019 at 10:40 AM LocalCircles Manager <
support@localcirclesmail.com
> wrote:
>
more Yes whatever stated is absolutely true
more
Shiv Sena rules BMC and now the State. Are they concerned about this?
more All under the control of Shiva(Sonia)Sena
Be prepared to lose lot more to this gang of three.
more Please, do not blame the people who take bribes. It is the inherited system which is demanding this criminal behavior.
Do you think, people in countries with much less corruption are saints? No! Not at all. Their administrative and bureaucratic tools/systems are made corruption-proof. That's all.
Suggestions are available, we have just to start making them ready for innocent Indian citizens.
I am ready to get involved. (
hbpune@gmail.com
)
more