This is how jungle driving takes place in Badapur area in Delhi. The point from where the wrong carriage traffic enters is highly dangerous and can cause severe accident if the right carriage traffic is not alert. However, the corrupt practices of traffic police is not ruled out as most of such traffic is commercial goods carrier or taxi etc.
more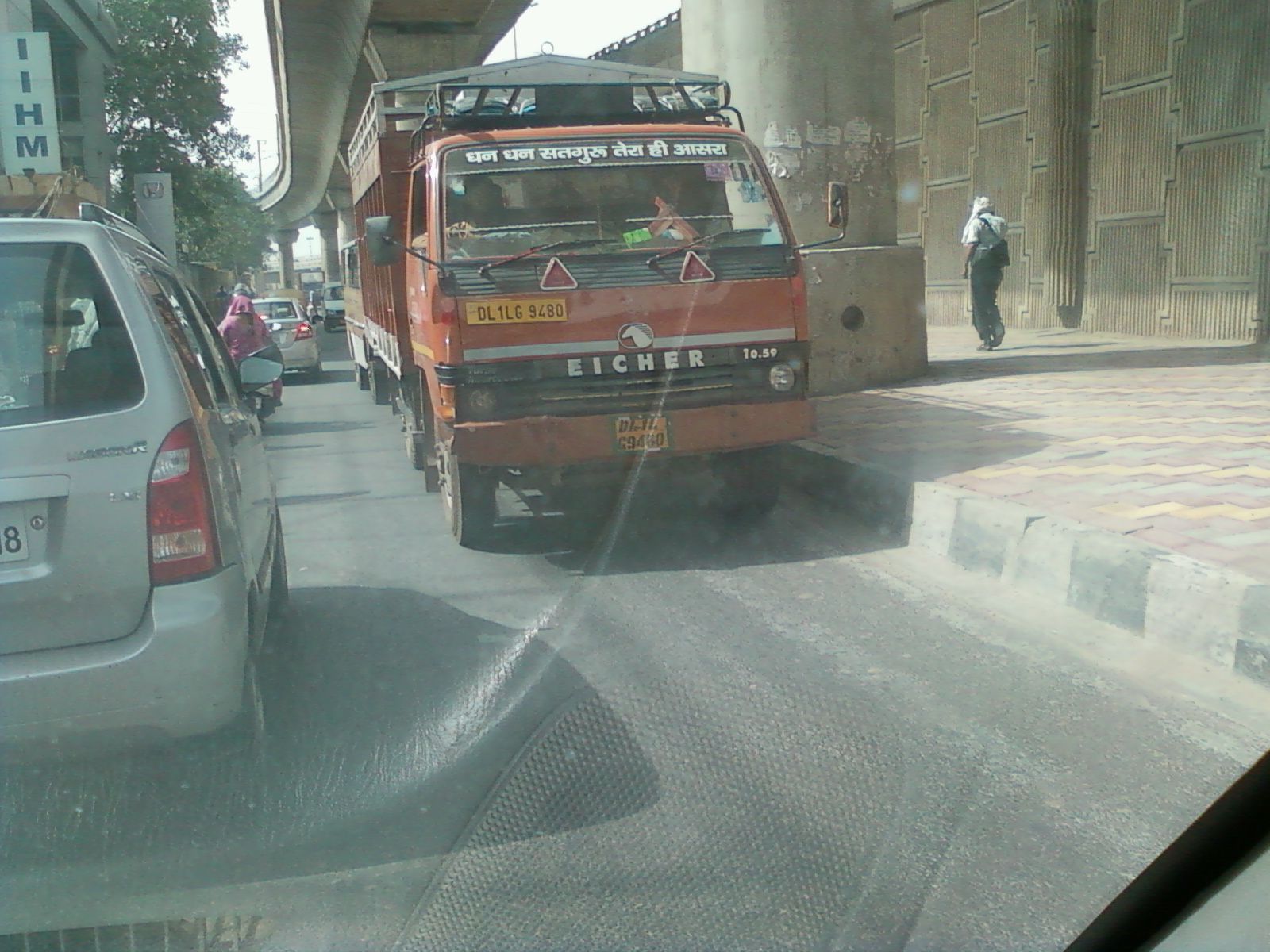 Sirs, you should see the entrance to the Del-GGN expressway toll gate (no toll now, but the lanes remain). From GGN side, the entrance to the lanes is through a steep curve, one hardly knows which lane one is going to enter. This is a straight invitation to disaster. Now that the pesky toll collection is over, can our great Roads Dept not straighten the entry to the lanes? Or are they busy removing their caste names a la CM?
more
I have similar experience in Greater Noida, no respect for traffic rules. Wrong lane driving, High beam driving at night, Neon (LED) headlights driving at night which leaves the others in blind spot! Rash driving, overtaking from wrong sides, vehicles and heavy vehicles with no tail lights or very poor visible tail lights due to poor maintenance.What is the government , conerned authorities & Police doing??
more
दीपावली आपके परिवारजनों, िमंत्रों, स्नेहीजनो व शुभचिंतकों के लिये सुख, समृद्धि, शान्ति व वैभवदा़यक हो । इसी कामना के साथ दीपावली की शुभकामनाएँ
शुभ दीपावली
more
Wake up Traffic Police force, otherwise the curse of innocent driver will /can ruin your identity in this world.
more
Sir, that's a common driving sensibility across the country as we are basically bullock cart travelers and just got a machine where bull has been replaced by a machine. The government too never took the pain to punish severely and educating people. People have no respect for the law. The guy in this pic is a truck driver very obviously, I have seen people wearing tie and jackets.....speaking fluent English in this way. If the educated lot have no sensibility towards driving ethics then how can we expect it from an illiterate truck driver. But wrong is wrong who ever commits it and must go through severe punishment.
more