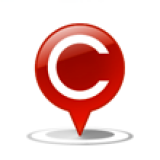 70 pct consumers still not receiving GST rate reduction benefits
Many of you have regularly been sharing anti-profiteering complaints on LocalCircles and please note that as a result 67 orders have been issued by National Anti Profiteering Authority. As many complaints are in the pipeline
Attached are the survey results on consumers receiving the GST rate reduction benefits and as you can see, 70% consumers are yet to realise them. We are hopeful that the GST Council today will only put in more resources to address such profiteering by brands by extending the tenure of National Profiteering Authority and as well as committing to create more awareness.
If you have an old invoice or product with MRP tag, do share the same as a new post or comment to this post so profiteering can be evaluated in such cases. Same applies to a builder invoice or property purchase agreement.
We look forward to your inputs!
more
The concern is not new one, still consumers are paying more and most of them are unaware of GST rates.
more
Inspite of our repeats GST Rates are not displayed in Shops willfully by States
more GST is being used to increase rates to customers but no benefits are passed on
more Health insurance GST at 18% is the unkindest cut of all by the govt .They must bring it to nominal amount .
more
It is not new. Government is to blame . Every time they increase rates it would be reflected instantly by retails even if the stuff is old and lower tax was applicable . They would pass on old stuff to known persons whom they wish to favor. But when Govt reduces rates the retailer has several excuses not to pass on benefit. Public is also to blame as they never argue for it. The only solution is is to stop printing MRP which is source of all evil. Govt should ask them to write basic cost + GST applicable on each item. At least educated would be spared. Also before reducing tax Govt must make foolproof system to ensure the benefit is paased on consumer without any lapse.
more