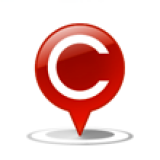 5 years of Modi Government Performance Survey
Below is the link to the results of the 5 years of Modi Government survey in which a large number of you had participated
Detailed LocalCircles Report
Economic Times Report
If you have any inputs on the survey, please do share them. Below are the successes and failures identified by all of you in the 5 years of Modi Government:
Successes as outlined by citizens
1.A strong foundation for growth has been made
2.Modi government energised citizens to participate into nation building on a scale never noticed earlier
3.India's reputation in the eyes of the world has improved tremendously
4.Rolling out of GST has proved to be a success
5.Government has been able to instill a sense of pride among the citizens
6.A lot more individuals and businesses have been brought under the income tax net
7.Schemes like Direct Benefits Transfer have reduced the involvement of middlemen and hence made sure that benefits reach the citizens directly
8.Farm loan waivers was a good step
9.Corruption in the central government departments has reduced and efficiency has increased
10.The Swachh Bharat movement has been a success to a certain extent
11.The Make in India movement has led to some foreign companies setting up plants in India
12.Government has been able to reduce the NPAs of the banks gradually
13.Reforms & Welfare Schemes like Ujjwala, Soubhagya, Mundra, Ayushmaan Bharat, Bankruptcy and Insolvency Act, RERA, Fiscal Deficit in check, Building Infrastructure etc. have been appreciated by the citizens
14.Individuals and corporates involved in big bank frauds were taken to task by the government
15.Government encouraged self-help groups and individuals to make it work by giving easy loans
16.Atomic and space research took giant leaps under the Modi government
17.Handling of Pakistan in the last 5 years has been appreciated by citizens
Failures as outlined by citizens
1.Inability to bring back black money
2.Farmer suicides have not reduced
3.The demonetisation exercise turned out to be futile
4.The cost of making digital transactions is quite high
5.Corruption in the state departments has not reduced
6.Development of Infrastructure, Industrialisation and employment generation was not as expected
7.The startup ecosystem did not get the boost that was expected from the Modi government as many startups struggling with angel tax notices
8.No relief to common citizens from high income tax rates
9.The government has exercised an unfair control over institutions like RBI, EC, CBI and judiciary
10.Safety of women and children has not shown any major improvement in the last 5 years
11.Confrontation with RBI should not have happened
12.The social disparity in the country has increased
13.No improvements in education policy to curb exorbitant fee hike by private schools and colleges
14.No improvements in Indian roads infrastructure development
15.Nothing substantial has been done to improve the quality of education in the country
16.Government has not been able to control the increase in the price of petrol and diesel
17.Interest rate on Senior Citizens Savings Scheme 2004 was reduced to 8.3% from 9.3%.
18.Bank fixed deposit interest rates has come down to 6.5% from 9.75%.
19.Killing of innocent by the supposed 'Gau Rakshaks' has not been controlled
20.Government has not been able to control the spread of fake news media and anti-social online information that has been reaching children and the uneducated
21.The Government has not been able to energise states on governance or create highly successful district level ease of doing business pilot
22.The Central Govt still functions at a slow pace when it comes to file processing or contracting.
more Do we want Padmavati or Christ next to Thimmappa – Decide!
By Chiranjeevi Bhat
I regret to state that Tirupati is soon going to go into the hands of
Christians and Muslims.
I don't intend to scare anyone. But that is the reality.
Most of us usually book hotel, bus, flight and even darshan tickets from
Bengaluru itself over the internet and finish our visit.
But do we know that there are a lot of Christians and Muslims working in
the TTD (Tirumala Tirupati Devasthanam) Trust? Do we know the pitfalls of
this development?
And please do not scream saying you are a communal, we Hindus are secular
and therefore what is the problem if people from other religion work there.
The result of constantly shouting that we are secular and anti-communal is
that the Muslims working in TTD are demanding, since 5 years, that the TTD
office must be closed on Fridays so that they can go for namaz.
This demand is being heard with increasing intensity of late.
Why? Why has the voice gone up now? There is an answer.
Since the last two months, the local MLA Putta Sudhakar Yadav has been
elected as the new TTD President.
Hearing his name, you may feel that he is from the Yadav clan. If you
think so, it will only be our own illusion, and nothing else! There are
accusations that Sudhakar and others are Christian.
As proof of this, it has become known that he has participated as the chief
guest in several Christian programmes and has also spoken elaborately about
Christianity and Jesus. In other words, he is spreading the 'word of Jesus'!
Tell me – do we still need to tolerate such things?
If you want to prove Hindus are secularists and therefore Christians must
be allowed into temples, why don't you call them Christian Hindus?
If you will allow Muslims to work in temples – just call them Islamic
Hindus. Instead of this, why should we heap upon ourselves the burden of
taking them and then giving them leave for namaz, etc.?
All said and done, is Tirupati in Bharat or is it in Pakistan or Vatican?
After having allowed Christians into the temple for so long, do you know
what is being heard now?
The Christians there are saying "Tirupati Thimmappa is not only the God of
Hindus, but since people of all religions visit here, he is God of
everybody".
Though this sound innocent, it is not. Do you know what is the next
planned step in the attack by missionaries? To add Jesus' name to a few
mantras and then go around claiming that Venkateshwara Swamy is actually
Jesus's avatar!
Not just the President, there is also a Christian amongst the members. An
Andhra MLA, Vangalapudi Anita, has been given the position of a member in
the trust.
In an interview to a TV channel in 2014, this lady had declared "I am a
Christian. Without a Bible in my vanity bag and car, I never step out of my
home".
But now she claims to be a devotee of Venkateshwara and a Hindu! Is it a
miracle by Jesus that a person who would not move without 2 Bibles at hand
becomes a Hindu and TTD member in 2018? Or is it the valour of the silent
Hindus?
Not just them – there are around 44 Christians and Muslims working at TTD
as staff. TTD has a rule which says "Only Hindus must be given employment.
This who have converted or those who are not Hindus must not be employed".
But this rule has been overruled and these people have been employed.
This means TTD is being slowly Islamized. The most benevolent Jesus is
taking over.
In 2012 and 2018, devotees red-handedly caught hold of Nagaraju,
Yashodamma, Krishnamma and Ishvarayya – who were TTD employees – trying to
convert devotees into Christianity, and were sent to jail. Imagine how
shameless we have become when TTD members are themselves saying "Yes
conversions are happening"
The inclusion of non-Hindus, in spite of a rule barring the same, started
during the rule of Y S Rajashekara Reddy as CM. Just because he had the
surname of Reddy doesn't mean he was a devotee of Thimmappa. Reddy was a
pakka Christian.
There is yet another matter that may shock the devotees.
Out of the 7 hills, only two are under the control of TTD. One of them is
the hill where Thimmappa actually resides.
The other 5 hills are under the control of the Government. But there are
documents dating back to the British era to show that these 5 hills also
belong to TTD.
During the reign of the late Y S Rajashekara Reddy, there were lots of
efforts to build big churches on all of these hills, equal in size to the
Thimmappa temple.
Then there is the continuing all-out effort to attract devotees towards
Jesus and Christianity. One should not be surprised if Churches mushroom
all over the place in the next 5 years.
When Hindus themselves have become weak and have lost interest in Hindu
religious places, can we expect the missionaries to actually let go of such
an opportunity?
Y S Rajashekara Reddy first appointed B Karunakara Reddy to the TTD.
Although his surname is Reddy, he is actually a Christian. After his
appointment, one by one many Christians and Muslims became staff.
According to the Agama shastras, at the time of Brahmotsava, only Hindus
must give the necessary clothes – 'vastra' – to Lord Venkateshwara.
This practice has been in vogue since the days of erstwhile Maharajas. But
over here, a Christian Rajashekar Reddy has handed over the clothes. And
the archakas have adorned Thimmappa with the same just because Rajashekar
Reddy was a CM.
These Hindus will shout 'vellandi vellandi' and push us out without caring
for the elderly or children whenever we ordinary people visit, are making
Christians as their President and putting clothes given by them to
Thimmappa.
Isn't this a lack of spine? Or perhaps this is exactly what secularism is
about?
Look at the height of arrogance of the TTD staff – whenever their Father
gives them a call or if there is any other Christian event, they go there
using the car given by TTD. If a car meant for dharmic purposes is made to
stand in front of a church in the name of secularism, then I have strong
objection to such secularism.
Alipiri is the starting point for climbing Tirumala hills. Devotees buy
tickets and other material from here itself. The tragedy – there was an
attempt to convert this place into a tourist spot and start a 'heli joy
ride'. This would have meant that the devotees would have been taken for a
ride over the 7 hills.
However, going over the Gopura of any Hindu temple is prohibited. After the
'Kalasha' is established, no one can cross over the same. It is believed to
be equivalent to walking over the head of the deity.
The Christian officials in TTD were on the verge of bringing such a
Helicopter scheme only to make money. When the locals protested saying that
Tirumala was a dharmic place and not a tourist one, the plan was finally
dropped.
Whose worry is it anyway? If a Christian is brought in and made to sit in a
temple trust, he will of course start a 'heli joy ride'. What's more, he
will also distribute wine on Sundays. After all, he has become the
President only to convert Thimmappa into Jesus, isn't it?
One scheme started by Rajashekara Reddy is proof enough to understand how
hardcore a Christian he was. He started a scheme to give 2 acres of land to
those Christians who were divorced.
The result was that couples started showing, on paper, that they were
divorced and gobbled up 2 acres of land each. As long as Reddy was around,
Andhra had become a basecamp for Christian missionaries.
Meetings used to take place in Churches where strategies were discussed
for making him CM again. A similar effort is being made now to bring
Jaganmohan Reddy to power.
Let's ignore this and come back to the main issue. If non-Hindus have to
enter Thimmappa's temple, they have to sign a register declaring "I belong
to a different religion but I believe in Venkateshwara Swamy".
But when a show cause notice was given asking why the TTD officials, who
are walking into the temple, without signing the registry and also wearing
hats and crosses, should not be removed from their jobs, these employees
have gone to court.
Even though there is talk of them being shunted to other departments, they
are still in TTD itself. In addition, they are demanding time off on
Fridays for performing namaz. Christians are going around claiming that
Thimmappa belongs to all religions.
A situation has developed where not just Hindus, but even Thimmappa is
going to find it difficult to remove these Christians and Muslims, who have
encroached upon Hindu sacred space.
My question is very simple – in secular India should only a Hindu practice
secularism?
Or will people belonging to other religions also follow secularism?
Can you show me a single instance of a Hindu being appointed in a Wakf
board or a Masjid board or a Church or missionary board?
Before Hindus become "Govindaaaa" please save our Govinda! Otherwise next
time you visit Tirumala for darshan of Thimmappa, wear a skull cap like
Muslims and light a candle there like Christians instead of lamp.
Because we Hindus are secular and will remain the same.
The article originally appeared in Kannada newspaper Hosa Digantha and has
been translated and published with author's permission.
more
TTD Management already went into Christian Philosophers for some time but was turned back on change of the Ruling Political Party .
Government's intervention into Religious institutions was planted through Endowment Board AND, NEED TO BE STOPPED IN FURTHERANCE TO SAVE FROM Misuse of Properties , indulgence by other Religious activists employed by GOVERNMENTS.
Print and TV media prove this . Need to realize please
more Modi Govt. has done more than expectation during this short period which our previous Congress Govt even could not think to start to such projects of Nation build up which was required to be taken up from very beging of 1947
more JUMLEBAZI FOR PERSONAL PROJECTION ON TAXPAYERS COST, SPREADING COMMUNAL HATRED TO GET VOTES FROM A PARTICULAR COMMUNITY, DENIGRATING ALL THE PREVIOUS GOVERNANCES IN GENERAL AND CONGRESS IN PARTICULAR, FUDGING ,CONCEALING AND MANIPULATING DATA COMBINING ARROGANCE AND DESTROYING CONSTITUTIONAL INSTITUTIONS HAVE BEEN 80% OF ACHIEVEMENT OF THESE FIVE YEARS. PERCEPTIONS WILL VARY IF YOU HAVE BEEN INFLUENCED TO VOTE FOR THE NEXT FIVE YEARS BASED ON COMMUNALISM AND SLOGANS OF FALSE PATRIOTISM / NATIONALISM.
more
One bridge cannot makit in one day . PM Motijs super thoughts to full at he need time .what fantastic Chang's .
more
This paper put-out is FALSE propaganda. Modi Govt. has failed on most promises. Where are 'achhe din'? Higher cost of living, higher taxes, specially very bad for senior citizens. Its shameful that Modi taxed even "MEDICLAIM" policies instead of providing medicare to citizens FREE. What about Kashmir 35A, 370, Ram Mandir, Common Civil Code? LOCAL CIRCLES seems to be unreliable & untruthful.
more
Pl. For Godsake, don't ill treat our local Circles. Take back your Comment.
more