Who should be assigned what Ministry
Can everyone give inputs on who should be assigned what ministry by PM Modi.
What about Amit bhai Shah becoming FM or HM?
What about adding new folks like Anurag Thakur, Jay Panda, Rajeev Chandrashekhar??
How about giving bigger portfolio to Rajyavardhan Rathore?
How about taking away good portfolios from non performers??
Would be great if localcircles can compile and share with Modi ji. Peoples views should be given the due importance pls.
more First get the nomination and than aspire.
more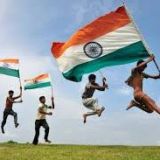 On top of these are Amit Shah and Ajit Dowal
more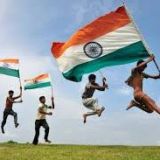 R S Prasad
Piyush Goyal
Babul Supriyo
Jitendra Singh
Prahlad Patel
Prahlad Joshi
Smriti Irani
Sadanand Gowda
Arjun Meghwal
Kishan Reddy
Ramchandra Prasad Singh
Mansukh L. Mandaviya
Krishnapal Gurjar
Parshottam Rupala
Ramdas Athawale
Sanjeev Balyan
Rajyavardhan Singh Rathore
Sadhvi Jyoti Niranjan
Thawar Chand Gehlot
Rao Inderjit
Giriraj Singh
Kailash Choudhary
Rajnath Singh
Nityanand Rai
K P Ravindran
Ramesh Pokhriyal Nishank"
OP Ravindranath Kumar
Ram Vilas Paswan
Raosaheb Danve
Nitin Gadkari
Som Prakash
Rameswar Teli
Sripad Naik
Gajendra Shekhawat
General VK Singh
Mahesh Sharma
Devashree Raiganj
Sanjay Dohatare
Santosh Gangwar
These are probable ministers
more
how about me appointed PRESIDENT OF INDIA and you Judge of tehsil level court WHAT SAY
more
Home, finance and defence are the most important portfolios. Out of these home should be assigned to a pro-active person to curb and eliminate frauds, cyber crimes and big offences including harrassment and intimidation.
more