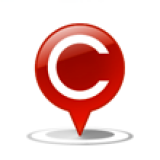 Where do you still experience VIP culture?
Early last year, our circle ask got accepted when the Govt announced that red beacons should be removed from most VIP Cars. However, since then we have seen members outlining VIP issues from time to time in different national and local circles.
With this post, one more time we want to seek all your inputs on where all do you still find VIP culture in India.
Please be as specific as possible and include as much detail as possible.We will then have a separate discussion on solutions and if it turns out a few changes in rules can help minimise VIP culture in key areas, we will go to the senior most levels in the Government requesting the same.
We look forward to your inputs!
more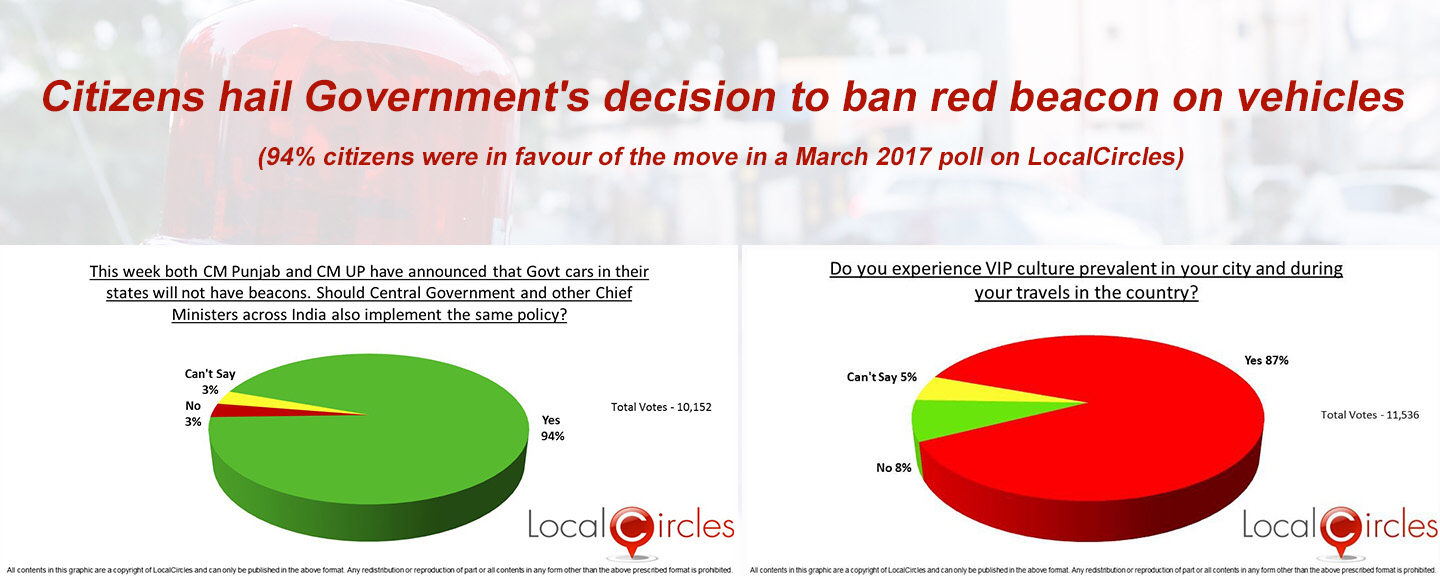 People displaying all sorts of writings on the cars expecting a vip treatment .some examples-SC finance commission member,member of temple committee,some fake. Organisation names,on govt duty,member of dist development board.
Some law should stop all unlawful writings including their wife's names,religious sentences, shlokas and religious symbols on the glass windows.
more Modi ji spoke well on this last night.
more
Dear Sir,
The elimination of beacon lights was a big leap towards the elimination of VIP culture. The following suggestions will make some more advancements.
1. The personal staff of MPs, MLAs entitled to travel along with them in VIP tickets should be limited to 2 per person including other persons but excluding security personnel according to their category and their own family (maximum 3)
2. The number of vehicles accompanying the VIPs must be limited to 3 but excluding security vehicles. (Some members use 100 or more vehicles for just visiting an inaugural session of a departmental store! The store of course get advertisement from the fuss created with the VIP visit - but the nation suffers.) Such things should be avoided.
3. VIP culture is not limited to the MPs or MLAs. The film stars, people with high "social Status", executives of major companies etc. etc. take a huge crowd with them including paid press personnel and paid followers and private security personnel. It should be limited to the tune of the MPs or MLAs level and not more than that.
4. The welcoming ceremony at airports and other places given for the VIPs should be completely avoided and the same should be limited to a few persons receiving them and the functions hosted at an auditorium or hotel.
5. The practice of giving interviews at the boarding point or on arrivals with press persons should be totally avoided and a separate hall be allocated at airports or railway stations or other boarding or deboarding points where the press personnel can meet him/her and take the interview. There were instances when the followers and press personnel block the entrance and even the VIP was not able to come out of the lounge - pausing a security threat.
So, the press conferences should be arranged at the appropriate places and no one should be allowed to block the passage - as there are other passengers who has one or two relatives with the m, unable to see their loved one's go on Bonn voyage!
6. The crowd around a leader is of course the testament of their popularity. Every one likes it too. But, more than a legislation, enactment or guidelines, it is for the VIPs themselves to refrain from obstructing the movements of their country men and guide their followers to act "wisely".
Babu
more
VIP quota in Trains. Why is it being continued? Absolutely shameful that we still live in an era of MyBaap
more
1. Airports - why this big list of people who are excluded from airport frisking? This list should be removed completely. Are we childern of lesser gods or are they children of some premium gods? It is shameful. Hon. PM should take a bold decision and remove everyone in one stroke.
2. Toll booths
3. Temples- Even more disgusting than Airports
more Only in Hindu temples VIP Darshan boards are visible and either free or cough up extra money to have out of Q Darshan. Trusts of temples should see all equal before God.
more