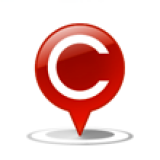 What should the Government do to improve GST collection?
As you may be familiar, the GST collection in September was at a 19 month low of 92,000 crores. The Government is looking at various options including increasing GST rates on some products, as well as putting limitations such that input tax credit cannot be availed fully if the supplier has not deposited GST.
With this post, we seek your specific inputs on what the Government should do to minimise GST evasion and maximise GST collections while ensuring that the genuine tax paying businesses do not face difficulties.
We look forward to your inputs!
more
# Corporates do not release payments on time. But when a authorised service provider raises a bill to their principal the asp need to pay tax immediately. Instead if the tax is collected directly by the govt from the principal the burden on the asp will be reduced.
# Most of the sellers donot raise bill to the customers. To avoid this all billing should be done thro gst portal for which govt should give the sw free or at meagre cost.
# GST SW is still complex and most of them need to take the assistance of the GST practitioner at the cost of Rs.500/- to Rs.1000/- Per Month. This must be more end Assessee DIY friendly .
# Self employed professionals who are earning very much beyond the IT free slab are still not collecting GST. Ex. banks allow collecting cash from customers for valuations and legal opinions. Instead Banks should collect cash and pay for professional services they are outsourcing.
#Anyone doing a business should necessarily possess the GST registration irrespective of the GST free Slab.This will help govt to be atleast how many are in business.
# Small Business & Home business should be encouraged to take GST. Fot this GST must be given in the name of the Individual instead of Business. This will be helpfull for cottage industries where keeping a signboard should not be insisted.
more
1.Most of the shopkeepers sell their products without bill or on fake invoices and on cash payments.They collect GST from the customer and do not pass it over to the government.
2. Awards for whistle blowers reporting GST fraud.
3. Make payments of all the purchases of over Rs 1000/- mandatory through credit/debit cards on proper bill.
4. Allow individuals to earn rewards points on GST amount paid on the bill, to be used for making purchase from favorite stores.
5. Customer will compel the shopkeepers to give proper bill duly quoted GST number to able to earn reward points.
more Government need to control and check this major game of input credit fro GST, which need to be scrutinised seriously and deeply, as thatis the biggest hole in the GST pocket today
more
GST returms need quantitative and value analysis BOTH for Product and Raw material claimed for Subsidy
more GST Should be collected at first two/three level. Then only govt easily monitor it.
Single unique number should be assigned to a lot or group to monitor its flow.
more
Duplicates, Counterfeits, Diversified Goods comprising 15% to 20%. THIS MUST BE ALSO CURBED.
more Give & Take - Don't focus too much of 'take'. People are very used to Government 'taking' from them... bribes from Police up. Now there is so much taking in the form of GST. A very high GST as well. Lower GST and people will believe the Government has some 'Give'. The they will give GST and begin 'buying' again. Right now this GST taking is making all scared. Everyone is pushing to pay GST pay GST!!! But you Govt must not be too greedy. drop GST to 10% instead of 18% and more people will pay and then more people will buy.
more