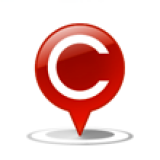 Issues Businesses face with Labour Laws: Inputs Sought
One of the key area highlighted by businesses and especially Exporters and MSMEs on LocalCircles is the need of labour reforms in India. With this post we seek all your inputs on the various issues prevailing with labour currently.
If you are not familiar, talk to those involved in it in your family and friends or share this post link with them over whatsapp!
Once the issues are identified, we will have a seperate discussion on solutions followed by a submission to all the relevant stakeholders in the Government so actions can be taken on this front.
more
Gentlemen-This is an issue related to Labour laws-Not philosophy, Economics, Personal Grievance, HRM, etc. Please comment on the existing labour laws and suggest reforms. period
more
Retention of job, increase of salary should be on performance & behavior of an employee. Company has to give a honest target for 8 hours to each employee by his immediate boss, employee should not refuse, if asked to work on overtime. If he can't, should be worked out amicably. It should be mentioned in Letter of Appointment and should be accepted and signed by all employee. If the target is more that should sorted out amicably with immediate boss with valid reason.
more
Employee participation in performance for success of the UNIT ONLY GROWS THE ENTERPRISE , INDIVIDUAL while befits Society and Nation.
Secret of success in Private Sector is only this AND VITAL ISSUE OF DISCHARGING RESPONSIBLE , SINCERE , ACCOUNTABLE SERVICE.
more Faced a frequent issue of ESI & PF for labour contractor even for a five lac worth of subcontracting....Regards
On Wed, 10 Jul 2019 10:56:43 +0530 LocalCircles Manager wrote
>
more
By
MANJIT SINGH MINHAS
I Manjit Singh Minhas age 63 R/O wadgaonsheri Pune. Joined Tata motors pimpri Pune on 3Nov.1979 .on 24 Aug.2003 Manager S SNaik for to sign me VRS i.e Early separation scheme with lumpsome amount Rs3.5Lac. This was reported to H.o.Mumbai because my left over service was 11 years . They told me that you will get response from Pune plant .on 9 April 2004 my service was terminated without any reason with one month salary only .that me they saved RS 3.5 lac..no dues given to me .In month of Jan 2007 I joined Weikfield Pune .in month of March 2007 Tata motors pimpri Pune filled false complain of cheque overwrite and was sent to yerwada jail so lost my job of Weikfield .Case heard in shivajinagar court acquitted without any charge .Now my case on Tata motors pimpri Pune is in Bombay High Court. Civil Writ petition 7041 of 2012 till today no hearing .How one can get justice in India.I am family members of three. I only earning member of my family .This is harassment on me what nobody care even though I contacted to Ratan Tata on phone..So poor person will die without justice in India .Modi will enjoy.
more
From your letter in Local Circle, I could come to know your mental intention. You are not in a positive mental frame. How can you blame Modiji, for loosing your job. If you had performed well, no company would have removed you. You must have worked not to the satisfactory level and argued with your seniors for any job assigned to you. No company keeps any one, if performance and behavior is bad. Best of luck for your future jobs.
more
1. The minimum wage is set too high for smaller companies. Let the labour market decide wages.
2. Lower level. Workers do not count PF when they consider their salary. So small companies are forced to pay both employee and employer contributions themselves, increasing their high labour costs by 25%. Dishonest companies therefore keep these employees off their official payroll, and pay regular bribes to labour inspectors.
Therefore the Government should support honest companies, by changing the law to make neither employee nor employer contributions compulsory, at least for companies with turnover less than Rs 10 crores.
If an employee volunteers to accept PF deductions from his salary, then the company can make a matching contribution, provided it is profitable.
more
Cost of Education and Food so increasing ruining all Sectors. MUST BE WISELY, STRICTLY REGULATED.
This is the Prime factor for altogether Economic Sustenance.
more