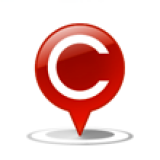 What do you expect from first Budget of Modi Govt 2.0?
Many of you actively participated in the Budget 2019 discussions and polls on LocalCircles in January. Below are the links to the LocalCircles report and Economic Times report on what citizens wanted. As the Modi Govt 2.0 gets ready to present its first Budget, please share your very specific inputs on what else according to you should be included in the Budget.We have many issues that need Budgetary support ranging from Clean Air to Drinakble water and from better Law & Order to large number of new jobs.
Full LocalCircles Report
Economic Times Report
We at LocalCircles will submitted the final report to the new Finance Minister by June 20 so atleast inputs that have mass consensus are seriously evaluated and incorporated in Budget 2019.
more I was happy to see tv media is broadcasting recommendation from localcircles
more
The Fiscal Plan best covered the BJP Manifesto which was based on 5 years sincere Study. Funds generation also appropriate.
more Have a clear policy of agriculture. Focus on agriculture and develop it like infrastructure. We need to improve yield of agricultural produces, get them fair prices, consider the fact that most of the agricultural produces are highly perishable which is why farmers are exploited.
more Long term capital gain must be made more lucrative and limit should be increased.This will help Govt to collect funds for Infrastructure projects and the projects can be expedited.
more
Reduce the prize & control the same. Never hike the salary to all public & private servants.
more
make minimum transaction tax or minimum gst at par transaction and control cash withdrawal through digital transaction.
more