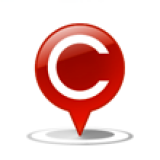 Budget 2020: What should the Government do?
As India struggles with economic slowdown, air pollution, depleting ground water, women safety, high vegetable prices and lack of jobs, we seek your super specific inputs on what should be done in Budget 2020
Please note that the Government has limitations on what they spend as well given the lower than expected tax collections so please share innovative ideas on what the Government should announce and how every rupee allocated gives the maximum return to the nation and its tax payers.
We look forward to your inputs and will take them personally to the Finance Minister in the 3rd week of December.
more
(1) Strict control over corruption is needed. (2) Tax should be reduced on food items. (3) Shop must put price list on a board at the entry gate and it should be compulsorily updated every day in the morning. Government should take strict action on the shop keeper who are not providing the price list.
(3) No MRP will be charged from the customer as the MRP mentioned on the pack is very high than normal price.
more
Govt should reduce its expenditure and control its bureaucracy. Following steps need to be taken.
1. Fix responsibility at the higher level of governance rather making a low level employee as responsible. 2. If a wrong is found such as factories in residential areas, mushroom growth of colonies in non designated places, illegal construction in various areas and many other illegal activities going on under the nose of Govt agencies 3. any wrong observed in any field, the govt officer responsible for checking such acts must be made responsible and he should be punishable for dereliction of duty 3. All Govt vehicles must be withdrawn except for field duties where it is not possible to use your own car-it will reduce the joy ride of the officers families and will reduce the expenditure 4. Promotions in all services should be based on merit rather on seniority and time bound promotions should be discontinued especially in all India services like IAS, IPS etc.5 D P C of various departments must include officers from scientific and other departments as well personal interview must be introduced so that the concerned officers can show his ability.
India can only progress if each functionary is made accountable for his deeds and actions.
more 1. Reduce the expenses on security and perks of retired public servants and former law makers.
2. Reduce government non plan expenditures.
3. Pass on these to people through pay for the work.
4. Discourage freebies without commensurate output. No nation can progress on subsidies.
5. Prevent loss of jobs to foreign industries by any mutual agreement or product import.
6. Continue investments for upgrading and upkeep of infrastructures. This will provide continued substantial employment.
7. Slow down new technologies, such as e-vehicles so as to allow migration of workers and ancillary industries without significant loss of job and consequent distress.
8. Support and provide institutional hand holding to start up industries with innovation and new technologies. Give them tax holiday as well. And help them in marketing in India and abroad. They are the force for making the nation bridge the gap with advanced nations.
9. Continue to send message directly and indirectly that those who do not misuse the laws and taxation rules will nothing to fear.
more 1. Minimize all the government & PSUs expenses irrespective of allotted budgets (reduce budgets if required), tie with efficiency factor, more specifically those of all the politicians.
2. At micro level find out the root causes, co-relating all factors like increase in population growth etc of various problems faced, like reduction in employment, increase in various crimes, increase in cost of living index etc and look for suitable remedies irrespective class, cast & religion etc leaving the talk of simply the GDP at macro level.
more
What should the Government do for the Budget 2020 - The general public expects that the tax rates should be reduced to the minimum, without thinking about the revenue collection of the government for running the country. Any prudent person will expect that the avoidable expenditure should be reduced and free bees to elected representatives should come down. There should be strict control over corruption, which gives scope for undue competition in the market.
more