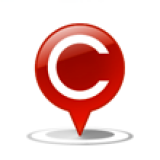 What citizens want from the new Government
Many of you have been sharing inputs on what you want from the next Government. Below is the full report:
What people want from the next Government
We will be taking this to the Government as early as next week. If you have other ideas, suggestions that you feel the new Government must take up within the first 100 days, please do share.
more Senior citizens still are not getting the required attention .
We need constant interest rates on senior citizen deposits .
Taxability on interest must be exempt .
Free Medical insurance to senior citizens from central govt for people who have no pension and who have no means to pay hefty insurance in old age - a priority.
Priority card for senior citizens from central govt so that they get out of turn service.
more
By
MANJIT SINGH MINHAS
I Manjit Singh Minhas age 63 R/O wadgaonsheri Pune. Joined Tata motors pimpri Pune on 3Nov.1979 .on 24 Aug.2003 Manager S SNaik for to sign me VRS i.e Early separation scheme with lumpsome amount Rs3.5Lac. This was reported to H.o.Mumbai because my left over service was 11 years . They told me that you will get response from Pune plant .on 9 April 2004 my service was terminated without any reason with one month salary only .that me they saved RS 3.5 lac..no dues given to me .In month of Jan 2007 I joined Weikfield Pune .in month of March 2007 Tata motors pimpri Pune filled false complain of cheque overwrite and was sent to yerwada jail so lost my job of Weikfield .Case heard in shivajinagar court acquitted without any charge .Now my case on Tata motors pimpri Pune is in Bombay High Court. Civil Writ petition 7041 of 2012 till today no hearing .How one can get justice in India.I am family members of three. I only earning member of my family .This is harassment on me what nobody care even though I contacted to Ratan Tata on phone..So poor person will die without justice in India .Modi will enjoy.
more This citizen wants all the criminals masquerading as lawmakers be booted out immediately.
more
Neglect in performance of EC, silence of Judiciary lead to irreparable losses in the Country and to the true implementation of Constitutional Provisions AND MANDATES.
This also failed enforcement of IPC cornering POLICING.
REFORMATORY REGULATIONS ARE COMPULSORY.
more Immediate expectation is
1). Increase Family pension of retired from 1086 to minimum 5000/- Monthly
as assistance to Senior citizens as many are getting megre interest amount
from their savings and no other income.
2) Implement Medical insurance to Senior citizens of middle class of Rs.5/-
lacs per annum .
3) 50 percent concession in all airlines for Senior Citizens.
4) Increase Income tax slab from 2.5 lac to 5 lacs.
5). Capital gain benefit for Senior Citizens if they sell
house/ flat/ property within 2 acres land.
These are common man's immediate necessity.
On 22-May-2019 10:46 AM, "LocalCircles Manager" <
support@localcirclesmail.com
> wrote:
>
more