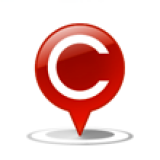 Urgent - Raising Air Quality Issue with Government
The air quality is expected to once again deteriorate in the coming days. LocalCircles is escalating this issue in association with television media.
If you are someone who is impacted by air quality and would like to participate in escalating this issue, please respond to this post or call us at 8585909866.
Together, let us ensure Government takes all actions possible to drive better air quality.
more If the roads are repaired and kept in good condition w/o loose dust the air quality can be improved. Better management of dust on construction sites can also help.
In the peak hours, traffic jams also add to pollution. Hence traffic msnagent and widenind of roads at certain places must be done.
Shyam Gupta
more Gurugram is a dusty city. No one in the system has bothered to get the same nipped in the bud. The road cleaning staff deploy the methods (age old ones!) just RAISE more dust all over every day. Between the State and the Centre, a ONE-EYED approach to jointly funding with the farming community NOT TO BURN THE RESIDUE AFTER HARVESTING SHOULD HAVE BEEN DEALT WITH THE MACHINES AVAILABLE FOR THE PURPOSE. IT SHOULD NEVER EVER BE BURNED. The Govts. at the CENTRE & THE STATES IN THE NORTH LOVE THE FUNDS//KITTY ...TO HELL WITH THE YOUNG AND THE OLD CITIZENS BY THE MILLIONS LIVING THERE !!!!! CAN ONE SAY MORE THAN THAT. THE GOVTS. CONCERNED ARE AS GUILTY AS THE FARMERS GROWING RICE AND THEN BURN THE STUBBLE ! devinder das chopra/UN retiree in Gurugram
more
In Gurgaon, internal roads are in bad shape and movement of vehicles on these roads adds lot of dust / pollution in the air. The roads are dusty because these are not cleaned regularly. Movement of vehicles on such roads adds to air pollution. Whose responsibility is to keep the internal sector roads dust free.....
more