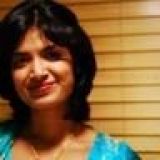 Single Use Plastic packaged products
Many brands in India make plastic packaging of end product such that it is not reusable and ends up as waste. Wrigleys, Biotique, Pepsi, Coke many of them are making such products.
Cant Govt of India make it mandatory for all these brands to reycle atleast 20% of the plastic they use this year going up to 100% over 5 year period.
Let them create an incentive system where an empty shampoo bottle has to be taken back by hypercity/big bazaar for 5% value of the product or something like that.
Only way out country works is financial incentive. People will save these bottles and return.
Organisations like BMC Shiv Sena cant do much.
more
Thanks for your feedback
more
Business houses must take responsibility not only for the product, but also for the packages. They need be made accountable for non-biodegradable/ non-recyclable products.
more ajay i do not understand how the papers transform into plants/flowers? pl explain scientifically. curious to know
more
Sales in the city/village is known and controlled by the Department, that Department should give out the figure to PWD for the Use/Sale. PWD to reuse this Plastic for making Roads and should declare how much such Road they have completed in an Year.
Then and then Recycling and proper Utilisation of the Plastic will be done.
more
all the companies must find alternates to remove plastic packed products for whether it is consumable or non.Government must encourage in companies to move towards eco-friendly bags/packing items such as glass, jute bags, paper bags(should be re-cycle).
Remember if we do not control this then by 2050 almost sea will covered with plastics only and we will fight for clean breath and water..
more