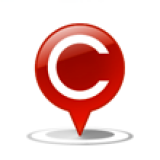 Rate various Central Govt Ministries and Depts
As the next Government gets ready to take charge soon, it is important they take into account feedback of various ministries and departments to decide about the changes they want to make and initiatives they want to undertake. We therefore invite each one of you to rate the various Ministries and their respective departments on their last 5 year performance.
Rate Central Government Ministries
These ratings are intended to outline which functional areas have worked well and which haven't in the 2014-2019 period. As you rate them, please make it a point to distinguish between Central Government and State Government's responsibilities so you don't penalize the Central Government for a lack of action by State Government or give them unnecessary credit in some area where the work was in fact done by the State Government.
Thanks again for being an active citizen and engaging in this process.
more KARNATAKA SHOULD BE UNDER PRESIDENT RULE FOR ANOTHER 4-5 YEARS AND CENTRAL GOVT SHOULD RUN THE STATE...
NONE OF THE INFRASTRUCTURES AND IMPROVEMENTS HAD HAPPEND TO APPRECIATE ANYONE ,,
ACUTE WATER SCARCITY IN CITIES LIKE BANGALORE INSPIT OF CAUVERY WATER TO BE CONNECTED IN ALL AREAS - PROJECTS ARE IN THE MAP.
BBMP AND BDA TO BE COMBINED TO SINGLE DEPARTMENT AND OVELALL BDA SENIOR EXECUTIES ARE TO BE RETAINED FOR RUNNING THE ORGANSIATION SUCESSFULLY.
more
Govt at centre is the best performer and is likely to only get better. No close monitoring done at ground level achievements but big projects in infra are getting made in good time and of top quality. No complaints of corruption and hence I feel all is well at central govt level particularly at top level.
more
Central/state govt and its ministries have no accountability, rather they are sheltered for all their wrong doings. I can bet that no one is interested to bribe any govt servant, but he is forced by the circumstances created by the interested person to bribe. Revenue and police dept is an org where nothing moves without KHARCHA, life and property have no meaning for them. what matters is KHARCHA.the person who can pay the highest,can enjoy the protection and other has to suffer. the change in draconian laws and time bound harsh punishment is one of the way to get the things moving correctly and in right direction.
more The systems embedded in Central/State Government are from Britishers age. As citizens we all behave like most illiterate and uneducated but we are all educated and well behaved where required otherwise NO. The Revenue departments and the Police departments of the States to be interchanged from one state to the Other on deputation as all are getting the same central Pay scales except few states. Further as and when they are promoted they do not have attend any refresher cadre which should be insisted upon. As and when a person has got into the government job in class II or Class I cadre his children should not be given the SC ST reservation and preference. Majority of the work under Transport/Police/ House tax etc should be handed over to Some companies for better administration as is being done for Pass Port.Some of the Police works have been made simpler like verification and loss of documents etc. If some one is caught for bribery both should be equally punished immediately and not linger on for the courts to pull on for years. Drastic steps are required if we really want the Central/State Governments to function effectively. Elected representative should be considered as public service and should not be given any pension etc so that they really work for the general public. As and when the Minister is caught for any mis appropriation his IAS officer should also be made accountable. These are my suggestions for betterment.
more
The Consumer Protection Act 1986 needs drastic changs. The attitude of judges in awarding cost and compensation in an irrational manner also needs to be changed by giving norms for the same. Not adhering to stipulated fines for non - payment/ non- compliance with the Orders also has to be enforced. A national seminar must be conducted to get the views of citizens.
more