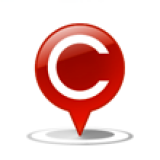 Rate DTH and Cable Service Providers in regards to new DTH regulation
Many of you continue to report selection and increased monthly bills from your respective DTH and Cable Services provider after TRAI amended the regulation and pricing model on DTH. To get a better understanding of state of things across India, we invite you to rate your DTH or Cable Services provider at the links below:
Rate local Cable and DTH providers
Rate national DTH providers
TRAI has received the first round of inputs. Your additional ratings and inputs will really help assess the state of things now and drive action from TRAI.
more
Tata sky is not providing good quality services
more I have Tata Sky whose service is not satisfactory. Whenever few drops rain starts or about to start , service stops. New rule is cumbersome with ts provider and no saving is observed on choosing of channels. Tata Sky charge extra for such changes. Dr.S.N.Chakravarty , New Delhi
more For your information, I have surrendered cable services due to bad
services, no proper response and contact is difficult, the packages are
much higher than other branded company packages.
On 18-Aug-2019 1:49 PM, "LocalCircles Manager" <
support@localcirclesmail.com
>
wrote:
>
more I have 3 TVs.I used to pay Rs.250/-for the 2 additional TVs which includes HD services.Now I have to pay each TV full charges.Provider Tata Sky.
more
Local cable and DTH are cheating our hard earned money on the name of new rules....
more