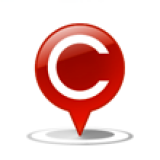 Rate DTH and Cable Service Providers in regards to new DTH regulation
Many of you have reported selection and billing issues with your respective DTH and Cable Services provider after TRAI amended the regulation and pricing model on DTH. To get a better understanding of state of things across India, we invite you to rate your DTH or Cable Services provider at the links below:
Rate local Cable and DTH providers
Rate national DTH providers
Your ratings will really help assess the state of things and make more effective recommendations to TRAI.
more Dear Sir/Madam, Cable and DTH services rates were hiked drastically by recent TRAI regulations. Honorable union Govt should decrease the rates to Rs.150 to Rs.200 monthly. Common people are facing lot of problems by the TRAI regulations.
more
Cable service Wala takes us for ransom
more TRAI must be taken to task for increasing our costs for DTH services and reducing the access to some of the channels not used often, but now cannot be used at all, I feel this local forum must take things up with TRAI and authorities to stop this consumer harassment to favour cable operators and service providers.
Public services must not be touched without taking feedback from consumers and public at large, as being done by many agencies at the cost of consumer
Thanks
more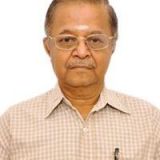 DTH Regulation in India is not uniform and not satisfactory. The service providers do fleeze money from customers in the form of giving option to the choice of customers. They quote minimum of 150/- as basic rate and additional charges for each channel we choose. This comes up to even 400/- per month. On the contrary during the years of 5 years back, we paid 120/- for Cable operators. But they do not provide satisfactory service. The DTH works independently, without others interference. But the DTH service disrupts even if the SKY IS CLOUDY or EVEN IF FEW DRIZZLE FALLS IN ONE"S AREA. THIS IS A DRAW BACK WHICH SHOULD BE SORTED OUT WITH OUT DELAY.
more My cable service provider, Roshni Cable Services (GTPL), Nizampura, Vadodara did not allow me to opt for more than 10 paid channels. he told me that his design team has restricted the paid channels to 10. Is this a fact ? Can there be a limitation due to capacity of the setup box ?
more