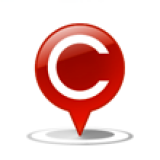 Promoting Cashless Transactions: Solutions Inputs Needed
Many of the members of LocalCircles know that since demonetisation, LocalCircles has been actively taking up the cost of excessive transaction charges for cashless transactions, evasion of taxes by merchants and how more and more transactions can be moved online and evasion can also be minimised.
We are pleased to share with you that the Government is finalising a mechanism where those transacting digitally or with invoice will be eligible for discounts and cashback. It is very important that any such scheme is well thought through for it to be successful in the long run. We would therefore like to seek your inputs on all that should be considered before rolling out such a scheme,
We look forward to your inputs!
more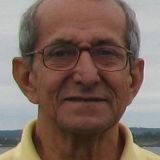 We should try to reduce the higher denomination currency notes from market. Let there be sufficient currency in power denomination (say Rs. 5, 10, 20, 50 and 100). This would encourage people to use digital mode for higher value transactions. People giving and receiving large amount of money in lower denomination notes would be inconvenienced as they will have to carry heavy boxes for carrying this big amount.
more
क्रेडिट कार्ड से भुगतान करने पर ग्राहक से कोई अतिरिक्त प्रभार न लिया जाए
more
To promote digital money transactions I have following suggestions: (1) All payments to Government agencies must be through cashless system (credit cared / debit cards / netbanking / neft / cheque, etc) and no extra charges (convenience charges etc) to be debited to the payer.....(2) The commission charged to the merchants on receiving the amount must be reduced to say 0.5% of the transaction amount. Current commission rate of 1.5 - 2.5% is too high......
more With frauds happening in online transactions, credit and debit cards should be better options for many as it is safer. However, banks should not charge more than 1% to the merchants. I wonder how in the US you can make a transaction for US$1 for a hamburger at McDees with a credit card whilst in India, most prefer cash!! Most telephone companies and mobile companies will not accept credit cards, they say they do not have connectivity or the machine does not work!!! The government should make it mandatory for these huge companies to accept credit cards. Tour companies who charge huge amounts for travel too will not accept credit cards but only cash or sometimes cheque payment. They should be roped in too. Doctors, lawyers, hospitals too do not accept credit cards and it becomes difficult to pay by cash.
more All additional charges by any name should be avoided to the consumer
more