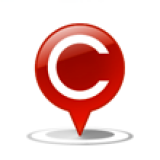 Preparedness against Terroris: Actions Needed
Intelligence reports are suggesting that terror groups in Pakistan are preparing to strike in India. Below are some of your key inputs from the past on what needs to be done to address terrorism. Kindly review and if you have very specific solutions inputs, kindly share. We would like to escalate the same to the Home Minister and the MHA leadership
We look forward to your inputs!
Citizen inputs to address Terrorism
1.Laws regarding terrorism and national security should be strictly implemented
2.Correct history lessons should be taught in schools to ensure nationalism and patriotism is instilled in ideology
3.The minorities should be educated about family planning and population control
4.Education system in Madarsas should be brought under the Government lens
5.All caste/ religion based reservations should be removed
6.Latest technical infrastructure should be provided to the state police
7.The police should go through regular trainings to upgrade themselves
8.New surveillance techniques should be adopted and CCTV cameras should be installed across cities
9.The intra-department coordination between the Indian security agencies should be improved
10.State police should be provided with modern weapons
11.The informer mechanism should be strengthened to anticipate terrorist attacks
12.Politics of getting votes should be removed from security considerations
13.All security agencies to be autonomous with no political interference. Transfers & appointments to be without political influence & approval
14.Whistle blowers and people giving testimonies should be given thorough police protection
15.A formal coordination network between the Indian intelligence and international agencies should be developed
16.A dedicated phone number for terror related activities should be started
17.Illegal money laundering should be checked and channels should be broken
18.Very strong anti-terrorism laws should be made
19. The people accused of terrorism should undergo a speedy trial
20.Financial surveillance of the potential terrorism funding agencies should be strictly monitored
21.Two laws that need immediate amendment are PMLA (Prevention of Money Laundering Act) and UAPA (Unlawful Activities Prevention Act)
22. 'Vote bank' approach must not support terrorism in any way
23. A strict ban should be imposed on hate speeches
24.Politics should be completely separated from religion.
more There is only need one of HONESTLY PERFORMING INDIVIDUALS DUTY TOWARDS NATION AND FELLOW CITIZENS.
more
Article 52 A Fundamental Duties/Responsibilities with a revision shall be made Statutory . SC DECADES BACK itself confined
more
Many are sheltering under the Rights of Article 19. JUDICIARY TO UPHOLD interest of Public and Constitution .
Blak Money and Concealed Wealth ARE AT THE SUPPORT OF ANTI SOCIALS, ANTI NATIONALS AND SEPARATISTS as has has been well provided . THIS IS ALSO TO BE ERADICATED. EVEN FOR THIS , S.C. NEED TO accept linkage of Aadhar linkage to Bank Accts. PHONES Voter IDs and for Bank through transactions
more Practice of opposition for opposition sake must be stopped totally and person involved in this type of things must be punished severely and timely.
more Some more suggestions- in view of the tight measures by govt the saboteurs use public internet centres, public phones to dissipate sensitive info.
Intelligence must establish internetcentres and public phones with fake Ownership ,so that monitoring of enemy becomes a possibility ,specially old city,ghettoes, nearbars,redlight areas.
General intelligence gathering methods in all shady places must be increased including crime ridden areas ,religious places ,entertainment areas,local drinking areas.
Police in plain dress( mufti) must prowl these areas where tourists go,busy cheap shopping centres to gather info.
more 1. All socities and hodirections.uses MUST have (a) CCTV survelliance of their area (b) details of all residents of the Society, including photographs are available in office of Society.
2. All main roads of city to have CCTV CAMERAS every 100 meters and every junction showing clearly traffic in both directions.
3. Law should be made and strictly enforced to severely punish person/s who acomodate terrorists in the house.
4. Vigilance along the border to be upgraded by satelite, drones etc. to totally eliminate unauthorised crossing of Border.
5. Visas should be given to citizens of certain countries only after thorough checking at both ends.
6. Visitors from suspect countries should not be allowed to stay in the country beyond authorised period.
RYK.
more