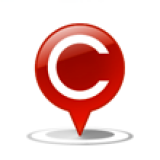 Prices of Vegetables: Inputs Sought on actions
The prices of onions and many vegetables has seen a sharp rise in the last couple of months. Some time back, you participated in the LocalCircles Mood of the Consumer survey below which indicated a pessimistic outlook in terms of savings and earnings confidence levels. Today RBI has indicated the possibility of very high inflation in the coming Jan - March quarter. We seek your very specific inputs on what should be done to address this inflation in prices of vegetables.
Mood of the Consumer Survey 2019 (Festive Season)
We look forward to your inputs and will escalate them to the Government!
more
Well Ms.Pratima Pillai seems to be from the Nirmala's clan who don't know what an onion is. This perhaps is the attitude of modern women who perhaps don't know their veggies either in culiniary or even its other beneficial properties. During a debate a couple of years ago...to justify the hike in taxes, a ruling party member answered that cold storages are being created to ensure that vegetables are not just seasonal but available throughout the year. And when questions are asked by common people, we have this line of defense. Shame.
more Why we are so much deeply concerned about price rise in day-to-day essential commodities like food grains, vegetables, milk? We are not concerned about steep increase in luxury items like house, car, electronic gadgets, etc. Most of us are all working class people and we get salary increase very year. Some of us must be getting variable DA. Then why hue and cry against essential commodities. Have we ever thought that high prices go to the farmers whose only source of income is through agriculture which is largely dependent on the vagaries of erratic climate?
more Stop government getting into this. Government should not set prices, should not buy and should not sell vegetable or fruits and let the free market set the prices. When government tells what the price of an item should be that is price fixing and hurts the consumer. Stop this socialist practice. Want to learn more look how Venezuela went broke.
more It would be beneficial to keep essential commodities out of the APMC and daily trading circle..
more
Population control is strictly desired in our country because it is overflowing .If it is not controlled strictly , everything will be uncontrollable .
more