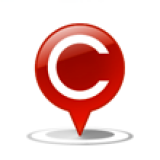 Consumer Spending: Inputs Sought
As many of you know, the LocalCircles Mood of the Consumer survey is used as a reference by Government Stakeholders as well as Print, TV and Digital Media. The objective of this survey is to give a bottoms-up picture of the ground reality of the consumer and ensure the Government is aware.
With this post, we would like to seek your inputs on if and how you are adjusting your spending. Whether you have reduced discretionary spending or things are unchanged at your end? Also, what are you thinking when it comes to big ticket purchases (INR 50,000 or more) of those gadgets, whitegoods, automobile, flat/property or jewellery. Do share your thought process and whats ahead in your industry.
We look forward to your inputs!
more Forced to spend less and you get less for what you pay, thouh Govt keep on harping on lower inflation.
more
Only persons with black money can go on spending. Other have to restrict to essentials like Cloth and FMCG.
more And in India, there are a lot many of them with unlimited black money including BJP politicians. That is why 2000 Rupee notes will never be abolished.
more I am an ordinary Lower Middle class person - After every one from Government to Traders - Goods Manufacturers and Retailers rob us - Hardly we have any Money to go for Costly goods - Reasonable Cost, Reliable Brand and Durability of Product and availability of Zero Interest Installments - Near Home are the Criteria - Recent Increase in Traffic Fines threatening me to go out at all - Until they are reduced to Half we will not Vote Next Government. One side hefty fines other side robbery and corrupt attitude of Police man makes our Lives Miserable in this Country.
more
Domestic budgets have gone awry. I am finding it difficult to meet with the rising pricing, and thus cannot afford to meet with daily routine purchase. This year it will be rather impossible for me to make big budget purchases (above Rs.50,000/-.), and also because of the uncertainty of the banking services in the changed conditions. I would not like to put any money in the bank for the time being, at least for another six months. Investment in equity market is also very risky. The reports in the media on social channels are very disgusting.
more As senior citizens depending on interest income (unlike government employees who get undeserved pension and perks) which is reducing day by day, my wife and I spend on essentials only. However some of the capital items need occasional replacement (though not in the coming season) and we buy them during new year or other periods when discounts are available. We spend festival occasions with our grown up children and their families and so no special expenses for festivals. If we develop any serious health issues, we will rely on our health insurance but beyond that we will not attempt to prolong our lives with expensive and largely useless treatments.
more