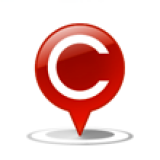 Mood of the Consumer - Inputs Sought
Economic Data is suggesting a major slow down in sales of automobiles and consumer goods. With all your inputs, the LocalCircles Mood of the Consumer Survey brings out an accurate on ground pulse of what the consumer is feeling and our timely pulse in Sep 2018 led many of the States Government to reduce tax rates on petrol and diesel.
With a slowdown in demand already being reported and the increase in petrol prices by 5 rupees/liter and diesel prices by 3 rupees/liter right when the next Government takes over will only slow consumer demand further.
We seek your inputs on what actions must be taken by the next Government to boost consumer demand. For reference, the previous survey reports are given below:
Mood of the Consumer - LocalCircles Survey
Mood of the Consumer - LocalCircles Survey on CNBC
Mood of the Consumer - LocalCircles Survey in Economic Times
Also, for easy reference, below is the link to the action on Petrol and Diesel pricing survey. We hope that Government takes actions on stopping the decline of rupee and/or provide relief on fuel taxation as well works with states to do the same.
Consumer Pulse on Petrol-Diesel
more It is a stupid idea to continue with private automobiles in India which causes pollution and waste of forex resources. Encourage public transport and abolish their subsidies. People must be told that if they want good services they have to pay.
more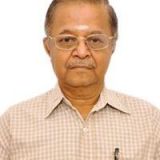 The sale of Automobile cars and Bikes/scooters etc have come almost a saturation point where in the country roads cannot bear the traffic of vehicles any further. It is seen that in India, very large number of old automobiles are still running on the roads, which cause havoc to the traffic due to frequent breakdowns, fire in vehicles, etc. Many old busses cause accidents due to brake failure, and other mechanical / electrical causes. Many unused automobiles are dumped in the countryside and on the road sides, and in the yard of police Stations etc. This also cause diseases like dengue etc. Hence all automobiles which have run for over 10years should be ordered to becondemed by GOI forthwith sothat new vehicles could be able to run on the roads.
more In India's growth we have 3 main hurdles.Corruption,reservation and over population.Unless these 3 are controlled,it is very difficult to develop.Let us see what the new Govt does to over come this problem.
more
Independence got Sacrifying Wealth Health and Souls. Generations of Freedom Fighters are the Consumers of Indian Constitution.
more
It will be most appropriate if States Government reduce tax rates on petrol and diesel.
more There is job if business is there,only govt. job is burden to nation.
more