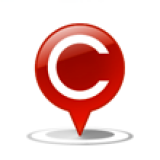 LocalCircles Impact: Government removes MDR charges for large merchants
Many of you who have been in the circle since 2016 know that since demonetisation, LocalCircles has been actively taking up the cost of excessive transaction charges for card transactions and been pushing the Government to get the MDR fee eliminated so the merchants don't push consumers to get cash for their purchase/services.
the Govt in 2018 announced for one year no charges for debit card use up to INR 2000 and in the budget announced no fee for merchants who have annual revenue above INR 50 crores.
We are thank full to the Govt for the same however, we think this only helps partially. We believe that it is the small merchant that also needs to be covered because India has millions of those and they are the ones who shy away from accepting cards and digital payments.
Please share your experiences in the last 6 months, when the merchant did not accept a digital form of payment.
We look forward to your inputs!
more I have also come thru where shopkeeper says he will charge 1-2% extra if the payment is made thru Debit/credit card.This must stop.
more I purchased some materials in Ambika stores in Chennai last month for about 1000 Rs. When I paid by card, the manager said that there will be a 3% discount if I paid cash. I am aghast at this kind of blatant cheating.
more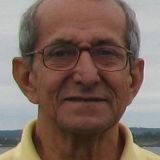 Jewellers do not accept card payment and charge 2% if payment made by card.
more I agree with Mr. Sarma about strict enforcement of Cashless Transactions.
more
Complaints -
01. In Bangalore One - they charge 3% if I pay the Electricity bill or any bill by card. Is this favoring Digital Payment?
02. In Electricity bill in Bangalore - since June 018 - there is aTax component added - we know there is no GST on Electricity - but, where does this TAX go to ? NO one bothered. All Bangaloreans pay their bills without even checking that there is a TAX component.
more