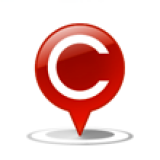 Issues with various Insurance Services in India: Inputs Sought
Below are some of the key issues listed by you in the past in regards to insurance in India. Kindly review and share any additional inputs you may have on the same. We look forward to your inputs and then escalating the same for policy and enforcement interventions!
Insurance in India - Key Issues
1.Cost of treatment when not hospitalized, not covered
2.Premium charges are very high
3.Claim processing is slow
4.No reason is given for the rejection of the claim
5.The duration in which a claim will be settled is not mentioned
6.Vehicle loss surveyors have thick closeness with fraudsters, their commission from fraud claim settlement is fixed
7.Application forms are lengthy and confusing
8.Terms and conditions are printed in small letters which usually go unnoticed
9.Sales executives do not give out the complete details while selling
10.Many frauds happen in the insurance sector
11.Mediclaim for senior citizens is very expensive
12.Grievance redressal channel is very bad
13.All companies don't offer cashless insurance
14.All hospitals are not covered under the cashless program.
more I too have a few suggestions/observations:
- Why should a mandatory Insurance for Motor Vehicle have a high rate of GST i.e 18%?.
- Most of the people are not aware of what to claim under insurance. This is true for all types of insurances.
- There are no insurance for some types of misfortunes such as job loss, old people care etc.
- Appliances Companies insist on taking AMC for each of the home appliance. Why not have an insurance to cover home, appliances, vehicles etc so that premia can be minimised and bring the household cost down?.
- Insurance is not provided for senior citizens, above 70 years, I think. But why not initiate a group family insurace package that can, at least, to some extend bring relief to a middle class family.
- Insurance agents are sometimes aggressive and do not touch upon some of the vital clauses within the policies and emphasize only on advantageous (but dubious) clauses. This should be avoided and their must be a mechanism to complain against such agents. The problem here is that agents are relatives or come through some referral and it is often not possible for the affected person to complain. It is better that Agents follow some code of ethics.
more Exclusion less healthinsurence for senior citizens must be offered by all companies .
more 18% GST on premium must be removed.As premium on an average entitled for Tax rebate at 20% in most of the cases.Also no claim bonus for medical insurance must be introduced.
more I like to add one major issue for role of IRDA, which is acting for the benefit of insurance companies and not for the benefit of consumers, like making it compulsory to have long term insurance for vehicles, this is at whose cost and why such long term insurance made compulsory?
more
Vehicle and Factory Insurance shall be Yearly on a legitimate Check Only.
more non inclusion items are not disclose to customer.
Finding clause to avoid insurance amount.
In most of the case pre-existing disceases are not covered.
premium amount is much higher for old age people. No govt subsidy for old age people.
After paying tax on income for 60 yr, govt not provide health insurance for old age people.
more