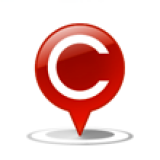 How can standards help improve hospital services in India: Inputs Sought
Below are some of the key issues identified by you in regards to hospital services. Kindly review them and help identify solutions through formation of standards that can help in addressing some of these issues.
We look forward to your inputs!
Issues identified with Hospital Services
1.Patients are asked to take unnecessary tests
2.Rate of tests like MRI, CT scan etc. are way higher in private hospitals than outside
3.As a money-making exercise, many hospitals straight away suggest surgeries in cases where it might not immediately be needed
4.If the patient has insurance, the hospitals keep them admitted for a longer duration of time and bills are inflated
5.Patients are kept on ventilators even if there is no chance of recovery
6.Room rates in private hospitals are very high
7.Private clinic/hospital encourage to pay bills in cash and also give forged bill
8.In place of generic medicines, branded costlier medicines are recommended
9.People with health cards, medical insurances extra also lured into unnecessary treatments, procedures and surgeries
10.Doctor's compensation is linked to revenue contribution in many private hospitals
11.The grievance cells in private hospitals are terrible
12.Customer complaints are not addressed properly
13.Patients are asked to get admitted even if they don't really need admission and room
15.Unnecessary tests are ordered just to increase revenue
16.Consultation fees in private hospitals is very high
17.Room rent in private hospitals is similar to 4 and 5 star hotels
18.The rates of tests are also very high in private hospitals compared to the outside labs
19.Patients with insurance are charged more compared to the others
20.Patients from EWS section entitled to treatment are discouraged by making them buy expensive medicines/paperwork
21.There are long waiting times to see the doctor
22.Appointment system is not up to the mark in many hospitals
23.There is corruption in most departments at Government hospitals
24.The disposal of various kinds of wastes is a serious issue
25.Medical devices used for patients are charged at MRP or even above MRP
26.There is no transparency in billing at most hospitals where prices of medicines, consumables and services are not itemised.
more Patient safety goals and evidence based practice of medicine must be stressed to get better out comes ,constant talk on costs, un ethical behaviour and fraud are in the minds of most commentators.
Therefore standards help in ensuring better or uniform standards of care in all hospitals.
more SOCIAL CAUSE PROFESSIONAL (DOCTORS, JUDICIARY, CA, GOVT. EMPLOYEES, MEDIA, POLITICIANS) R AFTER MONEY. ALL THESE PROFESSIONALS ACCOUNTABILITY MUST B MONITORED BY CITIZENS GROUP WORKING FOR PRIVATE FIRMS.
more Standards like NABH,JCAHO,ISO are very essential in improving performance of hospitals and out come, provided you take care of infrastructure and Personnel.
Govt hospitals organogram and needs of infrastructures must be redrawn and made mandatory.
Pvt hospitals who run n corporate basis have adapted well to the standards they must be insisted upon.
Decay of medical services is due to long negligence by MCI who had no international vision of hospital standards and were corrupt in the mushrooming of substandard teaching hospitals for money bags and politicians who own most of them.
more
Nursing home standards and xray ultrasound lab standards badly needed
more
1. Keep patient data confidential. It must be only between doctor and patient, not even with parents or family members.
2. Doctors are not allowed to touch patients, only nurse is allowed to touch patient.
more