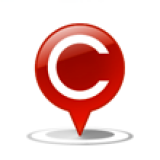 Issues with airlines and airports: Inputs Soughts
Several of you have actively participated on airline safety, ticketing and the recent Boeing 737 Max grounding discussions in the past and many policy changes and actions have been taken in past, post escalation by LocalCircles. With this post, we would like to seek your very specific inputs on what issues have you or your family experienced with regards to airlines and airports in the last 12 months.
We look forward to your inputs!
more Is there any rule for providing snacks (at least) when the flights are delayed beyond a certain limit? If not there should be one. If yes, who is responsible for adherence to this rule. Our flight from Pune was delayed by more than 5 hrs at night and all passengers who had come post dinner were hungry by 2 am. In spite of requesting/demanding, no action was taken.
more
Cancellation of ticket is almost ruled out, as the loss is almost equal to the cost of the ticket. Why not be ticket charges and the cancellation charges, be based on certain specific rates.
more This is not something which this forum should worry about. Worldwide it has been estimated that 94% of people will never set foot on a plane in their lifetime. It must be true for India as well; and the 6% who do fly are vocal, influential and resourceful to solve the problems if any in their own way. Remember the shiv sena politician who thrashed an Air India employee a couple of years back and that Modiji's government did nothing about this criminal?
Instead let the government improve the public transportation within cities and states by making bus and rail travel more comfortable and less stressful. Any discussions on these matters affecting 94% of the population would be more welcome in this forum rather than bothering about the 6%.
more Cancellation of flights, Delays in departure & High Cancellation Charges are the major issues which needs to be looked into. Average ticket costs have also gone up significantly despite Govt. assurance.
more In my opinion, Airports and Airlines are two separate subjects.Therefore, there should be separate topic for discussion in the local circle on these two subjects.
Airports are maintained, operated and developed by Airports Authority of India, a public sector unit under Ministry of Civil Aviation. Airport tariff is fixed in consultation with International Civil Aviation body. Earlier, there were lot of restriction on the modernisation of airports due to foreign exchange control and it was considered a low priority area for government investment. With opening it for private investment, the changes are there for us to witness. Airports need more private investment to attain world class status and hence further opening it to private sector.
Airlines are an independent financial venture governed by Director General Civil Aviation for SAFETY. Government is only a policy maker in Aviation field, not responsible for day-to-day operation. World over, airline business is not very profitable business. Every Airline business will have different policies with regard to ticket cancellation, compensation for loss of baggage, facilitation in the case of delayed flight etc etc.
more