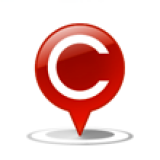 Insurance in India - Inputs on Issues
Below are some of the key issues listed by you in regards to insurance in India. Kindly review and share any additional inputs you may have on the same. We look forward to your inputs!
Insurance in India - Key Issues
1.Cost of treatment when not hospitalized, not covered
2.Premium charges are very high
3. Claim processing is slow
4.No reason is given for the rejection of the claim
5.The duration in which a claim will be settled is not mentioned
6.Vehicle loss surveyors have thick closeness with fraudsters, their commission from fraud claim settlement is fixed
7.Application forms are lengthy and confusing
8.Terms and conditions are printed in small letters which usually go unnoticed
9.Sales executives do not give out the complete details while selling
10. Many frauds happen in the insurance sector
11.Mediclaim for senior citizens is very expensive
12.Grievance redressal channel is very bad
13.All companies don't offer cashless insurance
14.All hospitals are not covered under the cashless program.
more
Speaking from personal experience:
1. The insurance card issued by the insurance company for cashless treatment is totally USELESS, because a patient has to apply for approval and cannot leave hospital that approval from the insurance company is given. I know of instances where a surgery patient had to vacate the hospital bed (by midday) and was made to wait on a bench in the lounge until the insurance company decided to send their okay (after 7 pm). This treatment is inhuman.
2. Not even our insurance agent told us that all hospital bills must be submitted within two weeks of release of the patient from the hospital, for the insurance company to clear all payments.
The first time we got away as "senior citizens" and the insurance company "paid the dues"....
The second time, however, though the post-surgery and hospitalisation bills were submitted within the stipulated period, the insurance company asked for details of the physiotherapy treatment (with name of the physiotherapist, dates and timings etc. etc.). We missed reading their first letter as we were on a longish holiday. We acted on the second letter (reminder), asked the doctor to furnish details. The physiotherapist took longer than expected. Meanwhile, there was another letter from the insurance company "concluding" that since they did not receive the required details, they were going to close the file.
Our insurance representative submitted the desired details, may be a few days after the insurance company had issued their final chithi.
It's almost three years now, and the insurance company has not paid us compensation amounting to almost 90,000 rupees. Our insurance promised follow-ups and today even he side-walks whenever the subject is raised.
If this is not "tanashahi", then what would anyone call it?
more Private Health Ins. Co.'s like Apollo Munich, etc. are cheating people. They collect huge amount as premium but when claims are submitted, they refuse to pay. After 10 years of payment of premium and that too without any claim since inception, they had refused to pay the claim of Rs. 21000/- and even cancelled the Policy reasoning non-disclosure which was totally false. When the proof was shown, they admitted their internal fault but refused to restore the Policy or pay the claim. Meanwhile during last 10 years, they have collected more than Rs. 2 lacs as premium. Regulatory authorities like IRDA, etc. are totally non functional and as a senior citizen, we don't expect any remedy from them.
more
1.Day care claim process to be simplified. Even for day care surgeries, Insurance companies are asking for admission note, discharge summary etc., as insured can claim only reimbursement. May be it is a strategy to vex insured to avoid reimbursement.
2. GST to be nil as frankly speaking there is no service from them, where as in fact customers are providing service.
more
You have raised valid points. But now a days the Senior Citizens some Insurance Companies are charging abnormally high and the premium of your policy depend on the member having the maximum age.
It is high time government should interfere and frame some guidelines.
more It is a fact. Sr citizens are charged high premium. For certain surgery very small amount is admitted. Cataract surgery is an example.
more
There should be no GST on health and life insurance to make them popular
more