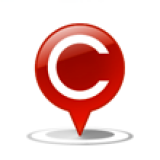 How should Modi Govt 2.0 address air pollution?
India has the highest number of most polluted cities in the world and the situation in Delhi NCR and North India turns grave every October. Many of you have raised this issue in the last 3 years on LocalCircles but the response of the Govt has been fire fighting only and limited planned actions. In the manifesto survey, you outlined that the next Government must take upon itself a target to reduce pollution levels by 50-75% and launch a Clean air mission on the lines of Swachh Bharat mission. Below are some of your inputs on actions needed to control pollution. We seek your additional inputs on how a Clean Air mission should be designed and implemented. We would like to share collective inputs with the new Environment Minister and see if he can take this up in mission mode.
We look forward to your inputs!
Medium and Long Term Measures needed to address India's Air Quality
1. Vehicles not having a pollution-under-control certificate should be caught and challaned heavily
2. Latest Euro/Bharat norms in vehicle manufacturing should be strictly adhered to
3. Development of efficient and comparatively cheap public transport system will discourage people from using their personal vehicles on roads
4. By-pass roads should be created in every one of the 53 1M+ population cities so that the commercial vehicles do not need to go inside the city to pass through
5. Use of CNG should be popularized
6. Vehicles which are more than 15 years old should have a no exception ban in all cities in India
7. Vehicles carrying cement/sand and waste should be completely covered and heavy a penalty should be imposed for non-compliance
8. Industries/factories should not be allowed to operate in or near residential areas
9. Stringent caps should be put on the chemical emissions during various industrial processes
10. Waste should be put in the Municipal dumps and should not be burnt on the roads. A heavy fine should be imposed on burning of waste
11. Construction sites should be completely covered to prevent dust from spreading
12. Focus should be increased on producing Solar and Wind energy instead of the continuous use of the non-renewable sources
13. Corporations and Municipalities of all 53 1M+ cities should tender contracts for mechanised street cleaning in all the cities
14. Planting trees should an important concern to lower the pollution rate in the city
15. A steep fine should be imposed on smoking in public areas and if possible smoking must be banned
16. Seeding equipment should be subsidised and burning of stubble banned so farmers can use this equipment to plant crops without having to burn the stubble
17. A service by state Government to collect stubble farm to farm should be introduced and the same used under waste to wealth for energy generation at power plants.
more
Public Transport, Tree plantation alongside of Road and every House and Park, limitation of Crowding in Town Planning are the basic parameters please
more
1. Ambient Air Monitoring Systems and Water Quality Monitoring Systems to be located in appropriate places in all cities, towns, villages.
2. A central pollution monitoring cell should be made with a Central Control Room to monitor air and water pollution.
3. Pollution data should be displayed at various locations for the public to see and raise alert to the concerned in the pollution monitoring cell.
4. Pollution causing vehicles should be confiscated immediately on the spot and scrapped
5. Pollution created by human beings by way of burning scrap, stubles, plastic, waste, etc etc should be immediately stopped by arresting the persons immediately and putting them behind bars for a period of 5 years. It should be declared a non bailable offence.
6. Industries causing pollution should be shut down on the spot and fined with the concerned jailed immediately for 5 years. This too should be declared a non bailable offence.
7. Tree plantation drives should be organised in every city, town and village.
8. Public broadcast of hazards of pollution should be made every 3 hrs on all media to create awareness amongst the public.
9. Proper waste collection, disposal and recycling centres should be created in every city, town, village.
AIM IS PREVENTION IS BETTER THAN CURE.
more
(1)While constructing roads,no raw area should be left to avoid mixing of dust particles in the air.
(2) Extension of railway service junctions and then extending trains may help reducing road traffic as well as transportation and will help reducing pollution.
(3) Increase in air and water base and also the air and water transportation may help reducing pollution.
and some more
more All the transport on road should be either CNG or battery run. Bicycle use should be encouraged for short distance. Dry Waste should be recycled and west waste should be used as compost. For this govt. should take necessary steps. Smoking products should be banned instead of increasing tax on cigarettes and bidis etc. every year. Chewing of tobacco products and Gutkha should be completely banned and it should be implemented in true spirit. Bio-Toilets in all trains should be ensured. Directions/symbols for Public toilets may be displayed on roads to reduce open defecation/urination. Adequate dust bins should be kept along the road side and the dust thereof should be cleared regularly. Planting/protecting of trees should be promoted on large scale.
more There is a gadget available which sucks polluted air , filters it and release clean air. These sorts of gadget should be made in India.
more