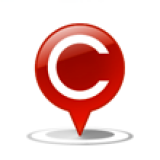 Actions to be taken NOW for cleaner air in Oct - Dec 19
Yesterday, the Honorable Prime Minister in his Independence Day Speech outlined his Government's commitment towards environment and urged the citizens and businesses to do their bit.
India has the highest number of most polluted cities in the world as far as air quality goes and the situation in Delhi NCR and North India turns grave every October. As we are just about 2 months away from the period when the descent of the dangerous smog begins, we seek you specific inputs on actions that Government must take to prevent it from happening. Below are some of your previous inputs on actions needed to control pollution. We would like to share collective inputs with the Government soon and see if he can take as many of them in mission mode.
We look forward to your inputs!
Medium and Long Term Measures needed to address India's Air Quality
1.Vehicles not having a pollution-under-control certificate should be caught and challaned heavily
2.Latest Euro/Bharat norms in vehicle manufacturing should be strictly adhered to
3.Development of efficient and comparatively cheap public transport system will discourage people from using their personal vehicles on roads
4. By-pass roads should be created in every one of the 53 1M+ population cities so that the commercial vehicles do not need to go inside the city to pass through
5. Use of CNG should be popularized
6.Vehicles which are more than 15 years old should have a no exception ban in all cities in India
7.Vehicles carrying cement/sand and waste should be completely covered and heavy a penalty should be imposed for non-compliance
8.Industries/factories should not be allowed to operate in or near residential areas
9.Stringent caps should be put on the chemical emissions during various industrial processes
10.Waste should be put in the Municipal dumps and should not be burnt on the roads. A heavy fine should be imposed on burning of waste
11.Construction sites should be completely covered to prevent dust from spreading
12.Focus should be increased on producing Solar and Wind energy instead of the continuous use of the non-renewable sources
13.Corporations and Municipalities of all 53 1M+ cities should tender contracts for mechanised street cleaning in all the cities
14. Planting trees should an important concern to lower the pollution rate in the city
15. A steep fine should be imposed on smoking in public areas and if possible smoking must be banned
16. Seeding equipment should be subsidised and burning of stubble banned so farmers can use this equipment to plant crops without having to burn the stubble
17. A service by state Government to collect stubble farm to farm should be introduced and the same used under waste to wealth for energy generation at power plants.
more
1. Stubble buring is one of the major cause of air pollution during winter.
2. Farmers income has declined and struggling with financial problems. Therefore most of them are not able to buy new agricultural implements needed to manage the paddy residue.
3. The following actions are needed to manage the paddy residue and control pollution:-
(a) State should provide subsidiies to set up an Agro-Machinery Bank, comprising of the equipments including Mulcher, Happy Seeder, Bailer, Zero Drill and Roto Seeder.
(b) Provide these implements to village farmers at very nominal rent so that they don't burn the stubble and straw.
(c) Farmers to form village wise self help group to work collectively.
(d) Agriculture universities to educate the farmers to manage the paddy residue and organise demonstrations in the fields.
more Non performing municipalities are to be censured, deprived of funds and fined .
more Non performing municipalities are to be censured, deprived of funds and fined .
more
Take this up friends
more