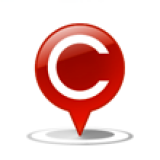 How can the next Govt ensure Continuity of Projects: Inputs Sought
Lack of Continuity of Governance is one of the top issues within the Government where there is no single owner of a project, cause or implementation. As a result as bureaucrats get promoted, transferred or retire, many of the good initiatives they start get stalled or loose momentum.
With this post, we would like to seek your inputs on what should the next Government do to ensure that Continuity of Projects is maintained. Below are some of your past inputs on the subject. We look forward to your inputs!
Maintaining continuity of projects/governance with bureaucratic transfers
1.Transfers of bureaucrats should be de-linked with political motives
2.A Code for Public Administration should be formed and political interference in execution of government services should be stopped
3.The Governor could automatically become responsible for the ongoing projects when a bureaucrats is transferred
4.A structured HOTO (Hand Over and Take Over) would ensure a seamless continuity of the existing projects irrespective of the person being transferred
5.Respective minister along with the project head (bureaucrat) should be held accountable if an important project is left incomplete
6.Unless it is high level emergency, the project in-charge should not be changed
7. Even after completion, they should be answerable to any irregularity
8.Projects should be allotted keeping in view the time for completion as well as time left for retirement
9.Civil servants should be allotted a function when they start their career and stay with it throughout their career (like in the offices we choose Quality control, sales, marketing etc.)
10.There should be no random and frequent transfers, example: from civil aviation to clean ganga to commerce in 3 years
11.This would ensure that they become masters of one field and have the required knowledge to form policies and take decisions to complete projects on time
12.The tenure of bureaucrats should be extended based on the good work in the projects undertaken by them
13.The major steps taken by officials in governance should be put on paper and files maintained and approved by the respective ministry
14.These files to be handed over to the incoming official by the outgoing person and then relieved from their post
15.The new person should not be allowed to ignore or change the governance plan steps without the ministry approval
16.Time frame must be maintained for implementation of such plan irrespective of the change in officials.
more
NITI Ayog if dressed with FINANCE BOARD, Finance Secretariats of States can be made ACCOUNTABLE for continued progress of all Projects initiated, capping of Politically planned New Projects.
The Secretariats responsible for time bound compliance of Projects shall be set fir ACCOUNTABLE Responsibility PRESCRIBING INCENTIVES AND PENAL ACTIONS.
Governors to be made responsible for conduct and run of whole Governance with fully empowered Authority. FISCAL AND CREDIT CONTROL IS MOST IMPORTANT LIKE IMPROVEMENT IN INCREASING INDIVIDUAL AND NATIONAL ECONOMY.
If necessary a Finance Bill to be concluded covering these most important Issues. Starting a Separate independent full-fledged absolutely EMPOWERED ''NATIONAL DEVELOPMENT COUNCIL '' as was already suggested by me WILL BECOME THE Authority to solve all which also lead GOVERNANCE IN PROGRESSING TOWARDS ACHIEVEMENT OF ALL MANDATES IF OUR CONSTITUTION TO all the public befitting the WHOLE NATION.
more In specialised institutions/companies it is not necessary that IAS only should head such an organisation.Other senior level of Officer of similar organisation may be asked to Head the Institution.As such companies require specialised experience,which is not available with IAS officers.Also transfer of such officer in 3 years as in IAS should not be applicable.For example Air India is a Specialised institution.See when JRD Tata was Heading it it was running smoothly.Thereafter it was taken over by IAS officer and since then efficiency started deteriorating.
more
While I agree with some of the points, I suggest some modifications as follows :
Point # 3 : Why should the Governor be responsible if any bureaucrat is transferred? Why not the other bureaucrat freshly occupying that position?
Point # 4 : All the more needed with change suggested in Point # 3.
Point # 7. Even after transfer during the tenure of the project and/or completion of the project, each & every person connected with the project must remain answerable.
Additional Points :
Point # 17 : No one care about the documentations, plans, etc and suitably such files go missing. There must be a single person held responsible to ensure that all the paper work related to the project is well preserved, is available during and after completion of the project if and when needed.
Point # 18 : Media has always been playing devil's roll in misguiding the common citizen by giving wrong or incorrect partial info about any and every project, supported by the opposition parties. These people have no proof in hand but want to create a chaos by misleading the common citizen. There has to be a law in force to stop such intentional misleading of people, that could create unnecessary chaos.
Politicians and Bureaucrats connected to any and every project must take the responsibility and behave responsibly, for which a timely press releases are needed by the Ministry for each of the projects being handled. And responsibility of giving correct info in such press releases also should be finalized with concerned Minister & Bureaucrat.
more
Please add one more point: Any scrapping of old project above say Rs.50crores should be subject to CAG audit
more The projects approved by beaurocrats before their transfers cannot be reversed by new incumbents for this an Ordinance should formulated disallowing new incumbents to reverse earlier approvals and the time frame alloted to complete the project should also be adheared by new incumbent through this Ordinance.
more