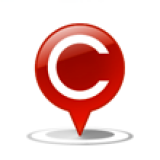 How can the Government drive India's Economic Growth?
With your inputs via LocalCircles in the last 5 years, 50+ policies have been introduced or amended covering various aspects of governance, consumer issues, law & order, civic issues, taxation and ease of doing business.
The Government recently reduced Corporate Tax Rates to give a boost to the economy. Given, where things are currently and the impact on spending and price reductions the tax cuts may have and balancing the fiscal deficit, what other immediate steps should be taken to address the current economic slowdown.
Please be as specific as possible in your inputs!
more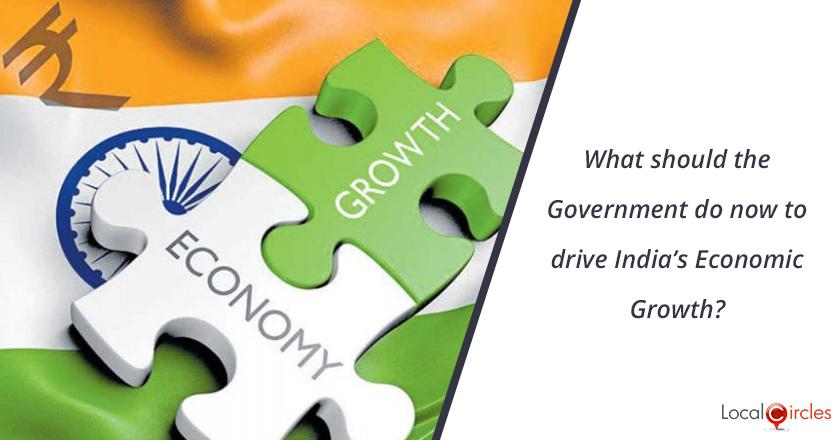 Wadhawan family also owned DHFL,
DHIL,
Privilege Airways Private Limited and
Privilege Distilleries Private Limited.
They own DHIL building at DHEERAJ ARMA, ANANT KANEKAR MARG, BANDRA (EAST) MUMBAI MH 400051 IN
This building is actually known as DHIL House.
--- see new in moneycontrol.com
DHFL, the country's fourth-biggest housing finance company, has roughly 1 trillion rupees ($14.15 billion) of debt, and owes about 400 billion rupees to banks alone.
more
Companies Associated With RAKESH WADHAWAN
Companies Designation Appointment Date
UNIMODE OVERSEAS LIMITED Director 20 October 2016
GOLDEN GRAND HOSPITALITY PRIVATE LIMITED Additional Director 13 February 2015
Companies Designation Appointment Date
BROADWAY PICTURES PRIVATE LIMITED Director 23 September 2011
SUANSA HOSPITALITY SERVICES PRIVATE LIMITED Director 02 March 2009
PRIVILEGE HOLDING AND INVESTMENT PRIVATE LIMITED Director 07 March 2016
Current Company Status Charges(₹in Lakhs) Appointment Date Industry
PRIVILEGE INDUSTRIES LIMITED Active 42000 18-03-2005 Manufacture Of Food Products And Beverages
DINSHAW TRAPINEX BUILDERS PVT LTD Active 500 4/3/2005 Real Estate Activities
HOUSING DEVELOPMENT AND INFRASTRUCTURE LIMITED Active 506732.05 4/3/2005 Real Estate Activities
PRIVILEGE AIRWAYS PVT LTD Active 9000 14-02-2006 Supporting And Auxilliary Transport Activities; Activities Of Travel Agencies
PRIVILEGE POWER AND INFRASTRUCTURE PRIVATE LIMITED Active 563021.17 20-12-2005 Financial Intermediation; Except Insurance And Pension Funding
PRIVILEGE DISTILLERIES PRIVATE LIMITED Active Nil 22-07-2006 Manufacture Of Fabricated Metal Products; Except Machinery And Equipments
PRIVILEGE HOLDING AND INVESTMENT PRIVATE LIMITED Active Nil 7/3/2016 Financial Intermediation; Except Insurance And Pension Funding
LASHKARIA CONSTRUCTION PRIVATE LIMITED Active 70 15-04-2012 Real Estate Activities
GURUASHISH CONSTRUCTION PRIVATE LIMITED Active 129500 8/11/2011 Construction
Potential Related Directors
Director Name
AMANPREET SINGH
ANU SARANG WADHAWAN
ARVIND PARSHURAM PATIL
ASHOK KUMAR GUPTA
ASHWINI KUMAR CHATURVEDI
ASLAM YASIN LASHKARIA
BHAVESH PRAMOD SHAH
DEEPAK KRISHNA GOPAL MAHESHWARI
DEEPAK SHIRKE MAHADEV
DESHPANDE NIRMALA
FRANCIS JOSEPH FERNANDES
GAUTAM MEHRA
GEETA RASIK SHAH
GUDENA JAGANNADHA RAO
HAZARI LAL
JAYESH TOKERSHI SHAH
KETAN TOKERSHI SHAH
LAKHMINDER DAYAL SINGH
LALIT MOHAN MEHTA
MAHESH SIDDESHWAR DONTHA
MANISH SURESH NARKAR
MANOHAR RAO VARALWAR
MINESH CHANDRAKANT SHAH
MOHAMMED VASEEM MOHAMMED ASLAM LASHKARIA
MOHD ARSHAD LASHKARIA
MONICA NARESH KAPOOR
PAWAN MEHRA
RAIEES YASIN LASHKARIA
RAJ KUMAR AGGARWAL
RAJESH KUMAR JHA
RAKESHKUMAR KULDIPSINGH WADHAWAN
ROMY PAWAN MEHRA
SAIMON FRANCIS DSOUZA
SANDEEP VEDPRAKASH SHARMA
SANDHYA BALIGA
SANJAY KUMAR SINGH
SANKET HEMANT PAWASKAR
SANTOSH VARALWAR
SATYAJEET YASHWANT HIRE
SHYAM SUNDER DAWRA
SRIPAD DESHPANDE MANIK RAO
SUDHAKAR GANDE
VENKATAVARATHAN NARASIMHAN IYENGAR
VIRENDRA VORA
VITHABAI VARALWAR
WARYAM SINGH
more
1) Stop indiscriminate importing of all items. It was a shock to me to know that scrap papers (in container loads) also have been imported - thus crippling domestic kraft papers industrIes( required for packing various items - 'in lieu' of polythene bags).
2) Increase productivity and infuse latest technologies in all spheres. For example - counting cash by a trader wastes his time to a large extent than for receipts by electronic means.
3) Be cruel to all forms of corruption. Easy money to a few hands have even chocked the judiciary. Well paid lawyers are experts obtain injunctions/postponements/adjournments, etc. The affected person only would ultimately give up. Such white collared criminals openly threatens/ridicules 'let him go to court', 'let him go to police', etc.
4) There is no dearth of demand of quality and economic (not cheap!) materials whether in the domestic or in international markets. Our strength need be identified, and opportunities explored.
more
1. States ruled by opposition/regional parties should not feel being ignored because that affects the economic growth of our country.
2. For example, Chandigarh have huge potential for economic growth like Gurugram governed by the state. However, bureaucracy had proved deterrent for the city and failed to strengthen infrastructure for development during last 53 years. That has  stalled the development and economic growth not only of Chandigarh, but Mohali and Panchkula too.
3.The investors interest has decreased in tricity due to following factors:-
(ii) Govt has scraped Metro project for tricity and no alternative mass rapid transport system is planned.
(iI) There is no stable policy environment in tricity due to Punjab and Haryana state capital city issue. Resulting lack of infrastructure affects economic growth in this region.
 (iii) Non starting of international flights from the International airport Chandigarh. Even the airport which serves UT and three adjoining states, is not notified under India's Open Sky Policy to enable the operation of to-and-fro flights to ASEAN countries.
(iv) Conflit of interest between UT and governments of both the states in a shared capital results in absence of cordination.
4. In view of the above, Centre should look into  such important issues and support the states. This would help to contribute to the economic growth of states/region and country as a whole
more Ineffective, illogical and inefficient actions have no meaning and can not address such issues associated with Economy.
more
Tamil translation of what our PM Modiji spoke in UN.
"இன்றைய தேவை என்னவென்றால், ஒருங்கிணைந்த அணுகுமுறையாகும். கல்வியிலிருந்து மதிப்புசார்ந்த திட்டங்கள் வரையிலும், வாழ்க்கை நடைமுறையிலிருந்து வளர்ச்சிக்கான தத்துவம் வரையிலும், அனைத்தையும் இந்த அணுகுமுறை உள்ளடக்கியதாக இருக்க வேண்டும். "
The same concept must be applied in all govt of India departments, so that every project from all ministries lead towards one single goal "equally developed India with no discrimination"
more