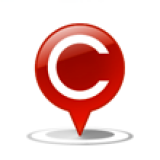 How can Swachh Bharat 2.0 drive Swasth Bharat?
The Swachh Bharat mission completes 5 years on Oct 2nd, 2019. The LocalCircles 5 years of Swachh Bharat survey indicates a clear gap in the area of poor cleanliness and sanitation leading to poor health and disease. For those who dont know the famous super bug (unknown reason for patient death in a hospital) can also thrive at home and work places with poor hygiene and sanitation.
As the Swachh Bharat Mission moves into its next phase, we seek your specific inputs on how it can improve public health in India.
We look forward to your inputs!
more I think local bodies like BMC of Mumbai has not taken it seriously.There is lot of scope for improvement.If they can not handle such a big body then divide it in to three bodies i.e.City,Western suburb and Central suburb.Probably then we can expect better service and better results.
more
NO GARBAGE BOX IN SOME PLACES SO PEOPLE THROWING THE GARBAGES ON THE ROAD THESE ARE SOME OF THE EXAMPLE
more
All the 3 are 3 different issues. Use and Throw system to be CURBED Reinstating 2 Decades back SYSTEMS
more