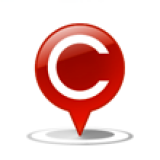 How can standards for hospital services improve functioning
Below are some of the key issues identified by you in regards to hospital services. Kindly review them and help identify solutions through formation of standards that can help in addressing some of these issues.
We look forward to your inputs!
Issues identified with Hospital Services
1.Patients are asked to take unnecessary tests
2.Rate of tests like MRI, CT scan etc. are way higher in private hospitals than outside
3.As a money-making exercise, many hospitals straight away suggest surgeries in cases where it might not immediately be needed
4.If the patient has insurance, the hospitals keep them admitted for a longer duration of time and bills are inflated
5.Patients are kept on ventilators even if there is no chance of recovery
6.Room rates in private hospitals are very high
7. Private clinic/hospital encourage to pay bills in cash and also give forged bill
8.In place of generic medicines, branded costlier medicines are recommended
9.People with health cards, medical insurances extra also lured into unnecessary treatments, procedures and surgeries
10.Doctor's compensation is linked to revenue contribution in many private hospitals
11.The grievance cells in private hospitals are terrible
12.Customer complaints are not addressed properly
13.Patients are asked to get admitted even if they don't really need admission and room
15.Unnecessary tests are ordered just to increase revenue
16.Consultation fees in private hospitals is very high
17.Room rent in private hospitals is similar to 4 and 5 star hotels
18.The rates of tests are also very high in private hospitals compared to the outside labs
19.Patients with insurance are charged more compared to the others
20.Patients from EWS section entitled to treatment are discouraged by making them buy expensive medicines/paperwork
21.There are long waiting times to see the doctor
22.Appointment system is not up to the mark in many hospitals
23.There is corruption in most departments at Government hospitals
24.The disposal of various kinds of wastes is a serious issue
25.Medical devices used for patients are charged at MRP or even above MRP
26.There is no transparency in billing at most hospitals where prices of medicines, consumables and services are not itemised.
more 1.Charging for holding,
2. Fees for hospitality,
3.Unnecessarily Testing,
4.Nexus of health insurance linkages etc.
All the above said field relating to a big hospital -expenditure makes difficulty in finding the right/ balanced budget to the patient &the patient 's family mebers.
more My husband was a cancer patient under a very prominent oncologist. He gave him an overdose of a new chemo-drug (very expensive) after he had just completed 8 weeks of intravenous chemotherapy. Within 10 days his immune system collapsed and he passed away. The doctors treating him would not listen to my pleas that the drug had caused this and treated him for every other infection but that caused by the medicine and for just one day of hospitalisation I was forced to pay Rs.1.60 lakhs!!!! The government has to make it mandatory that every patient has to be diagnosed within 2/3 hours of admission. This also brings us to the fact that only the qualified should become doctors and there should be NO QUOTAS here as precious lives are involved.
more When patients are in hospital, doctors just come in to see the patient and charge for that day. In fact several doctors just come to visit the patient and the hospital keeps charging for those particular doctors even though they are not required!
Once the patient has been admitted especially in ICU's, it should be mandatory that a diagnostic report is prepared within the next two hours and treatment accordingly be given instead of trying hundreds of random drugs as the doctors are not able to diagnose the problem.
If a patient comes in for a particular treatment and gets infected with another disease or infection from the hospital, the hospital has to treat the patient FREE
more
One old lady 70 years of age was treated by narayan hridalaya Bangalore, a famous hospital run by Dr Devi Shetty who swears by Mother Teresa, for four months and we paid nearly 6 lacs on her treatment but she died and till the very end Doctors there could not say as to what was her ailment. All my attempts to meet Dr Shetty was foiled by his staff.
more
Getting a diagnosis statement is next to impossible from the doctors or in their discharge summary.
more
All private hospitals specially those run by corporates and big names such as Devi Shetty put money before patient They will not touch the patient, irrespective of how serious he/she may be. Multiple times same tests are done at exorbitant charges. Capping of room rents, tests and operation theater rentals and surgeon's fee must be done.
more
I don't understand how Corporate hospitals are not regulated properly. Fortis and Max group of hospitals seems to be breaking several ethical boundaries in their patient services. Last week, after a severe bout of vomiting I was admitted into Saket Max Superspeciality at night in the Emergency. Imagine my horror when I found only student doctors in Emergency. When we wanted to leave 3 interns came by and stamped my papers with LAMA (Leaving against medical advice). I was severely dehydrated and they had already drawn blood for tests and put a cannula in, so I cant move to another hospital either where i would be given better care. After my attended started making a scene about the filthy lounge I was put in and requesting for a doctor to to come and see me, finally another unregistered student came and reviewed my case. The student doctors didn't even stop to think that with temperature of 95C I should not be given paracetamol IV. (Where is common sense these days? ) There was no diagnosis, the test results were due after 6 hours and we were forced to stay. They charged us 14000/- Rs for tests alone. And for lying in their filthy outdoor lounge area another 6000/- Rs.
Why is there no regulation for tests and room charges. Hospitals should not be allowed to charge 5 star rates for their rooms. While monsoon is the disease season, these epidemics are predictable. While some hospitals such as the excellent, PSRI and Sitaram Bhartia are conservative in their approach and gentle with patients (patients who come to emergency are stabilised and sent home and asked to follow up in OPD) what gives the corporate hospitals the right to mangle the patients deliberately if they have insurance?
Several cases have come to light while waiting in OPD of these hospitals how the doctors deliberately mess other issues up so that other doctors need to treat or perform surgery on the same patient. This makes the patient return tot he hospital again and again and since they have cashless insurance. But the patient becomes a non productive basket case.
Tests should be standardised and regulated bothe price and quality.
Interns should not work in Emergency unsupervised. Doctors should regular employees of the hospital not consultants.
Who will bell the cat?
more
Pharma companies need to be regulated first, especially their incentivising preferential prescriptions by doctors. That's dangerous.
more
Nobody....!!! It will continue like this in this great democracy....
more