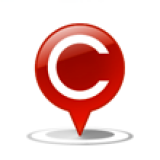 How can Modi Govt 2.0 play a role in reducing state/local bribery?
While majority in the 5 year Central Govt evaluation said that corruption in Central Govt has reduced in last 5 years, In the LocalCircles 2019 India Corruption Survey 2018, 56% citizens accepted to paying a bribe at state and local levels last year. Below are the full survey report and media reports. As Modi Govt 2.0 takes charge, we seek your super specific inputs on what can the Central Govt do to reduce corruption at state and local levels. You may share the same via your whatsapp, twitter, etc. so if others in your contacts have inputs they can share the same.
India Corruption Survey 2018 LocalCircles Report
Media Report 1
Media Report 2
more
Through Centralised Policing, Governing Body under Governor through C.S.
more 1. Make anti-corruption a profitable business, this would address the issue of jobs and corruption with a single stroke.
2. If file is not approved by a person within specified period (1 week), file automatically goes to his/her supervisor. Govt officer is compelled to act swiftly.
3. Make Aadhar mandatory for real estate purchase/sales.
4. Link Aadhar to the existing real estate. Give incentives for linking existing real estate to the Aadhar. e.g.: 10% rebate on property tax if aadhar is linked to the real estate.
5. Maintain common database for all issues/deals regarding real estate. e.g.: if Bank gives loan on a piece of land, if there is an existing case in court - it should be at a common place.
6. Implement performance bonus for Judiciary.
Bonus is 5 times the salary. Objective criteria for bonus.
Bonus is based on number of cases solved + judgement of this judge accepted by higher courts.
(If there is an effective judiciary, corruption would reduce)
7. Reduce cost of living (school fees). Private schools can't charge more than 'X' amount or private schools to spend 60% of the school fees on salaries of teachers.
If schools charge more --> Parents tries to earn more even through illegal means
more 8. Publish list of successfully prosecuted high profile persons in major news papers. e.g.: Sasikala, Lallu Yadav, Chautala etc ...
9. Give incentives to companies that do transfer money online 100% of the time. e.g.: 10% bonus is given to construction company that is awarded govt tender and 100% of the money incurred in done via online.
10. Fast track/objective driven courts for corruption above certain limit. e.g.: more than 10 crores.
more Stop tips demanded by the catering staff / housekeeping staff / attendants at the trains. Put a Donation Box at each compartment (AC) to donate by the willing travellers.
more Fine for poor bank balance, no toll free and incoming in mobile without balance, no land banks (Government involvement in buying and managing property) shows that he is not serious about the poor and want to stand on there heads for a long time.
more In order to reduce bribery at all levels, Modi 2.0 government over a period of time, following steps can be initiated.
1. Public awareness to be created by government sponsored campaign held frequently to start with emphasising the need to boost confidence level of citizens.
2. In case citizens experience any difficulty or threaten by govt. authorities for bribery, they should feel free to lodge complaints or to interact with nodal officers in departments to thrash the issues within shortest possible time. Such an environment must be created by the government.
3. Single window clearances for all approvals/permissions/licences
4. Submission of applications only through online
5. Payments of application fees must be made digitally.
6. Fixation of time frame for the disposal of applications, which should not exceed 30 days.
7. Simplified procedure in a structured way for the entire process
more