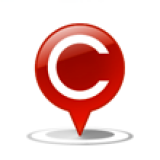 How can Modi Govt 2.0 make Succession and Inheritance easier
Inheritance and transfer of assets to heirs post death continues to be a difficult process in India. One where, a common citizen has to touch multiple local bodies like Patwari,Tehsildar, Councillor, Government departments, courts, not so co-operating corporates (in case of share transfer), etc and the process is riddened with bribery and delays and in some cases things just get stuck. Previously, we had taken your inputs on issues, root causes and solutions. As the Modi Government 2.0 has just taken charge, how can this important citizen centric area be reformed. We urge you to think a little differently and suggest how even a new model can be designed where inheritance and succession processing can be centralised, significant steps brought online thereby reducing in person steps.
Succession and Inheritance - Solutions
1.Death certificates should be made available online within 7 days of the death being reported
2.The process of getting NOCs should be streamlined
3.Laws regarding succession and inheritance should be reviewed according to the latest circumstances
4.Laws related to succession and inheritance needs to be framed across religion
5.Proper and simplified rules for obtaining a succession certificate should be defined
6.Opening of every account should require a nominee by law
7.A cap on the lawyer's fees should be put to handle inheritance cases
8.The transparency in the working of the related departments should be increased
9.A customer service counter/helpline could be started to help people with questions
10. Systems should computerized to reduce human interaction, and hence reduce corruption
11.Marriage registration should be compulsory; without registration banking facilities and other facilities should be withdrawn
12.The area Revenue Authority should confirm the list of Successors and the District Collector & Magistrates should issue the Succession Certificate within 30 days from the date of application
13.Nominal fees, fixed by government should be applicable for basic paper work so that no one gets deprived of their rights due to high fees
14.One window system could be started for transferring the properties.
Succession and Inheritance – Root Causes
1.Laws and provisions for succession and inheritance have not been revised in a long time
2.There is corruption in the judicial system at all levels
3.Succession and inheritance cases are tricky ones which need experienced lawyers
4.Nomination is not mandatory in many accounts
5.There is a lack of commitment in the employees in these departments
6.These offices have very limited digitalization
7.Registration of marriage is not mandatory in India
8.There is no clear definition of "separation"
9.Lack of one stable rule which applies to all religions
10.Banks and mutual funds have different forms & procedures for similar kind of work creating hassles for customers.
Succession and Inheritance - Key Issues
1.Death certificate takes a long time to get prepared
2.Getting NOCs from different organizations becomes very tough
3.No concrete laws in this matter
4.The whole procedure of getting a succession certificate takes a very long time in the courts
5.Transfer of shares certificates from the deceased to successors is very difficult, requires court certificate which in turn requires huge deposits.
6.Many accounts do not need a nominee while going through the opening procedures
7.Lawyers charge a huge fee for taking up succession cases (many pay bribes to get work done)
8.Expenses and labour involved in obtaining the succession certificate is another tough ask
9.There is a lack of transparency among cross functional offices
10.The registrar office and staff is very corrupt and getting anything done there takes a lot of time and money
11.There is no customer service department/helpline which could answer the questions which arise in such cases.
more Basic code or number must be assigned to every citizen and this must be linked to all his transactions. Social Security Number (SSN) system exists in USA working well. This is a must to have driving licence or property purpose, bank account opening or school admission, employment, insurance, investment etc..........list is endless. This number must be quoted everywhere and will detail the track record of all his transactions once the number is entered. If a person is involved in traiff violation for a example, this will also be entered in the system with his SSN. In fact, in my view, in our nation, Aadhar Number can be made in line with SSN of USA. Unfortunately Supreme Court, based on many PIL and other cases, has stipulated many restrictions to its usage as if privacy of a person is invaded which is beyond comprehensible.
Apart from this, we need to have following steps/processes
1. Single window clearance system in place
2. Only digital payment permissible
3. Corruption at any level is heavily punishable in terms of cash and imprisonment for all involved in the process.
4. Dispoal of cases within time frame.
5. Uniform policy across nation for similar licence (or any other matters) process.
6. Nomination is mandatory wherever needed
7. Release of succession and legal heir certificates must be automated
more
On line system of processing is required, Officials may examine the documents submitted for processing within a reasonable & clear the Status on line itself.
more This is also a point for corrupt officials to get bribes. In Tamil Nadu you can get a legal heir certificate only by paying a % of the value of the estate. Clear percentages are fixed at every level.
more The issue is largely prevalent among the rural public and illiterate citizens. By far, the transfer could be made smoother by vouching by 5 senior residents of the same village or area on the propriety of the ownership of the assets and property. Alternatively, the educated people of the village must encourage the elderly people of the village to effect nomination in the records of their assets and property and also execute a WILL and register the same. This may take a few years from now to implement as the illiterate people may not accept such actions readily.
more
The objective of this is the Justified method. But Nomination/ Will on the Properties now a days becoming the torturous downfall of livelihood status.
Will tenders a change when any property is parted for livelihood Essentials in due course of leading life and so, becomes more cautionable issue.
Reducing process of confirming Legal heirs and devolving property is only remedy. There are other unsolvable issues like competency and incompetency due to Educated and Un-Educated, Mentally disabled, Married and Un-married etc WHICH ARE NEVER SOLVED IN A JUSTIFIED MANNER.
The issue of additional Share of Female on the Properties of Father BECAME ALSO AN UNSOLVABLE CAUSE OF JUSTICE AND JUSTIFIED SETTLEMENT/DEVOLUTION OF PROPERTIES.
Government need to re visit these issues to uphold Justice, Natural Law as well as the Moral Practice in devolving Properties please.
more Issues will keep on coming as we move and the Government needs to be responsive to the same on continuous basis
more