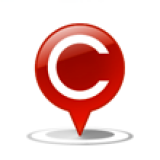 Good Initiatives of Central Govt: Inputs Sought
With this post, we would like to seek your inputs on what have been the best initiatives of the Central Government in the last 5 years.
Also, if you have examples of how work or initiative by the Government benefited you through faster or better service, new opportunity, corruption free delivery or any other way, please do share the same.
We look forward to your inputs!
more
Swatch Bharat movement has made majority of the people to be conscious about cleanliness in their environment S.Sanyal
more
Most visible and commonly accepted and initiatives are
1.Swatch Bharath 2.Digital payments
There are other , but these two are most significant.
more 1. Digital payments - small vendors, tea shops are accepting wallet payments. This has reduced the cash withdrawal to a great extent. However, certain cooperative banks like The national cooperative bank still do not have online banking. this needs to be mandated for all banks.
2. Swatch bharath - Have seen an increase in number of public toilets, especially e-toilets. But, maintenance needs to improve as well as citizens needs to use them instead of urinating on roads and pavements. Garbage in public places is still a huge problem.
Just allocating funds is not enough. There has to be a will to implement the schemes (not the ones which give doles but schemes like Swatch Bharath, road maintenance etc.)
more I entirely agree with the post "Whatever actions initiated by the Govt. at the centre is not reflecting in Tamilnadu as most of the systems are already corrupted and cannot be corrected. For this the Govt.servants are mostly responsible." by Shri Swaminathan Arumugham. Even in states ruled by BJP there is not enough relief to people at large. Public Servants and system governing them is responsible culprit. There is excess number employed in every public service office resulting in poor quantity and quality work. There is no fixing of responsibility for not doing or wrong doing of work and all such employees (almost 100%) enjoy at the cost of general public. Solution: Make all offices totally paperless. Communicate by email. Remove personal bias by shifting decision making to computers. Attendance, performance, transfers, punishment, promotion etc should be assessed and acted upon (issuing of appropriate letters by emails) by computers only without any interference from any official - including C.M. at State level and/or P.M. at Central level. Only after strict enforcement of discipline in executives the good results would be visible and experienced by people of India. Till then we are destined to suffer.
RYK.
more
State yearly Budgets shall disclose the Central Funds and State Funds involved which notifies the Union's welfare programs Funded to States.
more Swatch Bharat Abhiyan is good example of initiation of government. Although it is not 100% but it create awereness among people , people are also cooperating in this movement .It prove that if govt. facilitate public cooperate good intention .Door to door collection of garbage is good initiate but Muni.corporation are failed to provide .
more