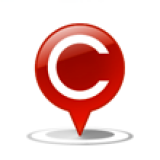 Fixing India's Co-operative Banks - Inputs Sought
Co-operative Banks are a way of reaching out to semi rural and rural customers. However, many suffer from mis-governance, frauds and scams as what just came to light a week ago with Punjab and Maharashtra Co-operative (PMC) Bank. The PMC bank with collusion over the years had 75% of the INR 8300 crore loan book of the bank assigned to one customer, HDIL. On Monday, the Economic Offences Wing (EOW) of the Mumbai Police registered a First Information Report (FIR) against the bank management and company management but its already too late as hundreds of thousands of the depositors have seen their access to their account shut. Co-operative banks come under RBI and there is an urgent need to improve governance and oversight. It was many of the co-operative banks that were used during demonetisation to convert black money into white.
With this post we would like to seek your very specific inputs on issues at cooperative banks, any insights you have into their governance models, corrupt practices and what should be done to fix accountability and governance and protect the consumer so they don't loose their life savings. Please be as specific as possible in your inputs!
more It has been seen that most of the so called scams are done with the connivience of politicians.If you want to get rid of this make a rule that no politicians should be linked to any banking institution directly or indirectly.Or alternatively a politician must have a defined record like no court cases.no jail term,proper educational qualification,etc,so as to filter bad elements.
more All cooperative banks operates to facilitate local govt people and do not have strict management staff at The board level and senior chartered accountant and management persons to be appointed in the board by RBI/CENTRAL GOVT.THEY SHOULD BE MADE RESPONSIBLE FOR PROPER CONDUCT AND PERFORMANCE.
In fact it should be done for all financial institutions in private /public.
Twenty five percent of the Deposits to be kept at reserve bank on demand liability basis
more
Co-operative Banks hardly do any banking business. Their main activities are in rural and semi-urban areas. Most of the activities revolves around giving agriculture loans and renew it year after year after collecting the interest or by enhancing the limit. It has no sound footing.
more A team comprising of a Chartered Accountant, a retired Bank officer not below the rank of Chief Manager, Local Councillor, Rep from RBI may be formed to have regular audit on Bank's transactions. Their names should be prominently displayed on board for peoples confidence and approach when necessary.
more Cooperative banks should be centrally controlled by the RBI .The present system of individually state control under different entities should be discontinued.It should be fully digitized.
more