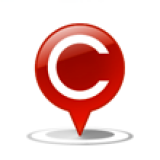 Faster Govt Funds Deployment- Inputs Sought
One of the traditional issues with Governments in India has been a long gap between announcement of a mission/scheme and its funds and the deployment of funds.
In some cases, funds are released too late, too little or without a process/monitoring system. In some other cases, they are not released at all.
With this post, we would like to seek your inputs on a system that the Government should put in place with every fund allocation announcement so these funds are effectively and efficiently deployed and monitored. Kindly share specific inputs on designing such a system and associated processes with it.
We look forward to your inputs!
more Fund allocation is not a problem. The major problem is its utilisation by
executing authority.Most of the engineers of today are corrupt and void of
technical knowledge.The quality engineers feel ashamed of going to site and
tackle unscrupulus and mafia contractors.The burning problem is not
allocation of fund but quality work achievement. Quality has detoriarated
in Railway also. Aactually planning for good and quality work has to be
thought first.
more https://m-www.localcircles.com/a/home
www.localcircles.com/a/home">https://m-www.localcircles.com/a/home>
Can we post clippings for property buy|sell materials within localcircles members just to help.
I hv ? Because there is provision on the home page of localcircle site - ask share duscuss buy sell conclude...
Sent from Samsung Mobile
more Pls help and advice on the following
more A commission should be appointed under District collector of Each District and to be monitored by the District Collector , the same be followed state head chief secretory and to be up graded to Center Goverment chief answerable to Ministry of Urban Development..to lower level up to village officer ..fund utility of each and every state should be inspected by Other state officials according to the grade like village ,town ,urban etc.. and submit their report time to time
more