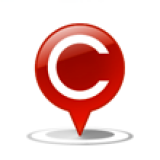 Extending Price Cap from 3 to all 24 medical devices: Inputs Sought
Those members who have been in the circle since 2016 know that LocalCircles was instrumental in getting a price cap put on stents and knee implants in 2017 and worked with NPPA on this cap and then with Legal Metrology to get PCR 2017 amended so it becomes mandatory to have MRP on medical devices.
Now, we would like NPPA to extend this price cap to all 24 medical devices including pacemakers, syringes, catheters, hearing aids, glucometers etc.The core issue at hand is that many of these devices are still imported and hence do not carry MRPs or carry fictitious MRPs.
We seek your inputs on your experiences with such products at hospitals and will be working with the Government in getting these price caps implemented.
We look forward to your inputs!
more Yes , the price cap needs to be implemented for all medical devices.
more Please include hip replacement sockets and bearings and dental implants. Thank you.
more cap should be extended to all.
more
1. Most Hearing aids are imported. However prices are not affordable by common man
2. On enquiring the prices, reply by reputed companies is that we are manufacture and price list is with distributors in your city
3. Distributors and hearing aid clinics are not showing the price list and loot the senior citizens
4. Govt should put price cap and ask companies to display MRP on imported hearing aids
more Any item marketed in India must carry M.R.P. CERTIFIED BY SELLER.
RYK.
more