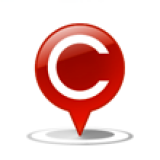 Exorbitant School Fee Increases: Survey Results
Many of you participated in the recent LocalCircles survey on school fee hikes. Below is the survey report and as requested by some members, its being shared in the circle ahead of being widely shared in media. Kindly share with your fellow parents, DM, CM and school administration so more schools limit their fee increase to under 10%.
School Fee Increase Survey 2019
We also invite your specific inputs regarding what schools are doing for 2019. If schools have issued the fee bill or the plan, kindly share the same. We will be sharing the report with all State Chief Ministers for their consideration and action.
We look forward to your inputs!
more
Government is having "hand in gloves" with private educational institutions and the private institutions are taking advantage.
more
Constitution says India i.e Bharat.. Directives of Rule also represent EXCEPT Article 36. Constitutional commitment is such in the issues Business, Profession , liberty of expression without mandating what not. .
Businessmen overruling indeed Since the Rule was wedded to Vote and the Businessmen are behind.
Judiciary was also set so without full Authority. IF NOT HOW CAN THE CONSTITUTIONAL MANDATES OF EDUCATION AND ADEQUATE MEANS OF LIVELIHOOD WERE SET ASIDE IN THE 60 YEARS RULE ? ??
Education was Free in this Country, the BHARAT.
WHY IT WAS STOPPED AFTER 80s ??
Congress willfully and ill-fully privatised Education WITHOUT MANDATING CONSTITUTIONAL Articles and cheated General Public to make people ever depend on Political Parties for Aids . This must be Curbed.
more
This country of ours what we call India Today should be Named Bharat .72 years of indipendence and these rotten useless greedy banias who dominate politics in this country still goes in the name of India which Vasco Digama Gave this land and I think 0.00000001 % of the population knows that a stranded Gujrati Bhai stranded in gulf due to non availability of ship sailing towards Bharat came açcross vascodigama ship boarded it and guided it towards Bharat as he wanted to reach him family not knowing that he took lift in a ship which would claim to creat world history by saying that they have discovered India by mistaking India for American red Indians and till today the rotten brainless banias still stick to the same name India instead of changing it to Bharat . NOW WE HAVE KENDRIVIDHALAYAS UNDER CBSC BOARD LENGTH AND BREADTH OF THE COUNTRY . ALL THESE KENDRIYA VIDHALAYA SHOULD BE NAMED BHARATIYA VIDHALAYA AND FOR EVERY 10,000 CHILDREN IN A AREA THERE SGOULD BE TWO KENDRIYA VIDHALAYA ONE FULLY ENGLISH MEDIUM AND ONE FULLY HINDI MEDIUM ITS UP TO THE PARENTS AND THE CHILDREN CONCERNED IF THEY WANT TO STUDY IN HINDI OR ENGLISH .IN OTHER STATES BHARATIYA VIDHALAYA SHOULD BE IN TAMIL,TELGU,KANADIGA ETC ETC PLUS ENGLISH MEDIUM TOO.NO WAY THE ROTTEN BANIAS SGOULD IMPISE THEIR MOTHER TONGUE HINDI IN OTHER STATES OF INDIA . ALL MP SHOULD GIVE LECTURE IN THEIR MOTHER TONGUE AND INTERPRETED
IN HINDI OR ENGLISH BUT NO ONE DARE SHOUPD TELL ELECTED MP AAP HINDI MAE BAAT KAROE . BEST WOULD BE ALL MP'S SHOULD KNOW ENGLISH A NUETRAL INTERNATIONAL LANGUAGE WHICH WHEM SPOKEN WONT MAKE OTHERS FEEL ALINIATED. LOOK AT THE CONVENT SCHOOL IN INDIA ,HOW THE NUNS MAINTAIN IT. WHY CANT WE GARBAGE MAITAIN OUR KENDRIYA VIDHALAYA THAT WAY .IT IS OBSERVED IFVTHE PRINCIPLE OF THE KENDRIYA VIDHAYAPA IS VYAPAM OR ST SC CATOGORY THE SCHOOL IS AS GOOD AS GARBAGE AND WHERE THE PRINCIPLE IS EXCELLENT THE
SCHOOL SHINES AMONG OTHER CONVENT SCHOOL. THE SCHOOL FEE FOR ALL GIRLS SHOULD BE FREE IN ALL KENDRIVIDHALAYA FOR BOYS SCHOOL FEE should BE CHARGED .NCC must in all schools .play ground must .each class should not have more than 35
students ,there should be maximum four section in each class . The school bag weight of each student should not exceed 2 kg if it does the class teacher should be dismissed from service out right. All text books length and breadth of India in school should be same ,there should be no invaders history or story in text books and no mischivious story of Indian freedom struggle from British except Netaji 's story as during world war 2 United Kingdom was doomed to death and British left Asian country they occupied to rebuild their own Britain ,we got indipendence in a platter but after that also idiots in India like greedy pig drew line to play cat Bharat Mata so that two idiots can become PM at the same time uprooting Hindu Bengalies,punjabis and Sindhi's who still suffer after 72 years and have not been compensated and Suprem court today vouches for some bilkis banu that she should be compensated
more
Increase in fees had no Control. The management must give satisfactory justification for the Rise. Schools must Improve the quality of education. All the Class Teachers must form a Whatsapp group of the Parents of that class for Interaction with the Parents regarding Only Important Issues.
more SCHOOL FEES INCREASE :
Why can't you switch to Government Schools in this academic year 2019-2020 and provide your children,the best private tutions available in your area after School hours.
This may look odd,but will yield remarkable results after few years.This is two in one. Your children will become really knowledgeable and this would create an awareness among the Government /corporation and municipal schools also.
Your children will have chance to move with ordinary children coming from poor class of the society wherever you live in India whether you live in a cosmopolitan city or some remote village in India. You can give private tutions through "Skype" teaching also.
This will cut the wings of Private Mediocrity schools who boast themselves as best in the area.They will learn a lesson that they cannot run a school like a money making industry.
who is going to take this initial bold and brave step to lead the socity IN COMING jUNE 2019?
Ms.BharathiKumar Consumer Activist.
more