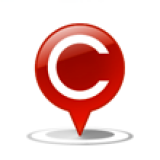 Direct Tax Code: Inputs on Taxation Structure and Systems
We are pleased to share with you that LocalCircles has been closely working with CBDT on various taxation issues with the objective of simplifying direct/income taxation for citizens and businesses and ensuring that evasion is minimised through new policies and income tax act. CBDT has presented the draft Direct Tax Code to the Finance Minister yesterday and soon the same will be released for public feedback.
We would like to seek all your inputs on what needs to change on the income tax front for citizens and businesses. Similarly, what are the areas where fair taxation is not taking place. For example many multinational companies, despite having significant presence and business in India still continue to invoice from overseas entities and pay taxes elsewhere or not pay taxes at all.
We look forward to your inputs!
more Salaried people are the worst hit as business has expenses as deductibles whereas salaried get taxed on their total gross salary (except a meagre standard deduction). i have the foll 2 solutions:
1. Different lower tax rates for salaried people compared to other income holders, also more deductions
2. the tax structure should rather move towards charging high tax on corporates & businesses & lower on individuals
more The percentage of income tax on people is divided unequal way and unreasonably. The income tax is collected 20 percentage between 5 to 10 Lacs and 5 percent below 5 Lacs but where is 10 percentage and 15 percentage, the midway of imposing tax should exist, instead of it, that has jumped from 5 to 20 percent.
more
Tax payer in India is treated equal to beggars. There should be some regard for the tax payers . Some preference should be given to the tax payers in government offices, police stations, SDM office and in courts etc. so that a tax payer can feel proud of . If a MP, MLA, Judges, IAS, IPS. etc can be obliged with VIP treatment why not a Tax payers be treated as a VIP.
more Please tell the department to ABOLISH 18% GST for housing societies. They are neither buying or selling anything. This has become burdensome for us.
more Transaction Tax shld be introduced in place of personal Income Tax. DDT shld be abolished. Senior Citizen's IT exemption to be increased. Also Standard Deduction shld be allowed to Senior Citizens who do not get any pension and totally depend on interest income. Rich farmers shld be covered under IT for agricultural income.
more While its a good way to have all inclusive taxation system, it would be unfair on low income group for whom such tax would be a burden to make their ends meet. So, I am not in favour of this at least at this stage.
more