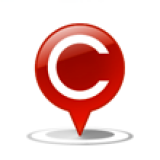 3 years of Demonetisation: Findings and Inputs Sought
Many of you participated in the LocalCircles survey on 3 years of demonetisation. Below, please find the link to the survey report. While increase in digital transactions are expansion of tax net are the positives, the economic slowdown is the big negative. Also concerning is the fact that, black money is again finding its way into the property market. Do read the report, share as well as give inputs on what should be done now to reduce black money in the system.
3 years of Demonetisation - Survey Report
Actions sought by citizens for Black Money Crackdown
1.Major crackdown is needed in every city on merchants who illegally buy and sell foreign currency.
2.Cash payment of credit card bills should be strictly monitored.
3.Close watch should be kept over the activities of the chartered accounting firms, who have the expertise in manipulating balance sheets and converting black to white.
4.People should be allowed to convert their black money into white by paying income tax at stipulated rates without asking any question within a specified time frame.
5.Government should conduct organized and regular crackdowns on the shopkeepers selling goods without bill or with a kaccha bill.
6.Income tax should be reduced to motivate people to pay full taxes.
7.People travelling abroad frequently and filing no income tax return\/sales tax return need to be tracked.
8.Large spenders without substantial declared income to be tracked.
9.Debit\/Credit Card swiping machines should be mandatory in all business setups.
10.Cash payments of more than Rs. 1 lakh in hospitals should be tracked.
11.No cash payments should be allowed to material suppliers in the construction industry.
12.Hawala trade should be stopped through strong enforcement and those engaging should be arrested.
13.The existing laws against black money should be strictly enforced.
14.Land/Real estate sale and resales should be investigated in depth with multiple check points leading to investigation.
15.All properties / flats/ houses across India, should be digitally mapped, and the owner linked to a Aadhar or PAN number.
16.Scrap sales by businesses should be brought in books.
17.Debit/Credit card usage should be effectively secured so that people are not concerned about frauds.
18.Payments through net banking, debit \/credit cards should be incentivised and no cash transactions should be allowed above rupees ten thousand.
19.There should be no charges for shopkeepers in Credit\/Debit cards transactions through swiping machines, so that more electronic transactions take place.
20.Internet banking should be promoted and the mobile service providers should be asked to give 100 MB data free to users every month exclusively for banking through mobile.
21.A database should be kept online with the IT department on gold holdings of each jeweller and the sale should be logged into the system.
22.Government should encourage the banks to develop pay back scheme for cashless transactions.
23. Shell company crackdown must continue and those related to relatives of bureaucrats and promoters of large corporates must be scrutinized.
more
The black money crack down might not have given full result, but it has some impact and one or more in the coming days may yield result. There is sincerity of the government and result will be visible in the coming days.
more Domnetisation had erdicated duplicate fakevmoney in our cash system the figure is note mentioned any where Its A large positive effect on our economy
more Instead of crackdowns and force, which is used on opposition, and never on ruling party who are actually corrupt today, abolish the pink colored 2000 rupees compact note which is very convenient for black money generation. Demonetization has no meaning if 2000 rupees note is issued officially by the Modi government. Even 500 notes are bad for black-money. 100 and 200 rupees notes are sufficient.
more
!!! All Payments related to Property should be done in Cheque !!!
Meaning only Cheque payment transaction should be valid & be allowed no cash payment transaction allowed ...
Full Cheque Payment Mandatory .
more
Mr. Deepak Shroff does not seem to know that GST and Demonetisation have no connection at all. He forgets that he was earlier paying much higher ST than now for the same item.
The main issue is that Demonetisation did not get the full benefit, since the people who were the crooks have not been punished yet. Maybe the black money has come back into the banking system after paying all penalties, etc. but such people have received no JAIL SENTENCES. I am sure they made much more money even after paying penalties.
more