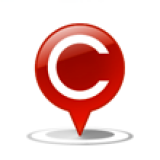 Crackdown on Black Money: Actions to be initiated within 100 days
Some of you participated with the Nov 2018 LocalCircles survey on Black Money at 2 year anniversary of demonetisation. 62% of those participants who bought a property said they paid some amount in cash. Subsequently elections would have only increased black money in the economy. As Modi Government 2.0 takes over soon, we would like for you to suggest key measures that the Government should take in 100 days to start addressing the menace of black money.
We look forward to your inputs! Below is the survey report from Nov 2018 and your suggestions to address the problem of black money.
2 years of Demonetisation - Survey Report
Actions sought by citizens for Domestic Black Money Crackdown
1.Major crackdown is needed in every city on merchants who illegally buy and sell foreign currency.
2.Cash payment of credit card bills should be strictly monitored.
3.Close watch should be kept over the activities of the chartered accounting firms, who have the expertise in manipulating balance sheets and converting black to white.
4.People should be allowed to convert their black money into white by paying income tax at stipulated rates without asking any question within a specified time frame.
5.Government should conduct organized and regular crackdowns on the shopkeepers selling goods without bill or with a kaccha bill.
6.Income tax should be reduced to motivate people to pay full taxes.
7.People travelling abroad frequently and filing no income tax return\/sales tax return need to be tracked.
8.Large spenders without substantial declared income to be tracked.
9.Debit\/Credit Card swiping machines should be mandatory in all business setups.
10.Cash payments of more than Rs. 1 lakh in hospitals should be tracked.
11.No cash payments should be allowed to material suppliers in the construction industry.
12.Hawala trade should be stopped through strong enforcement and those engaging should be arrested.
13.The existing laws against black money should be strictly enforced.
14.Land/Real estate sale and resales should be investigated in depth with multiple check points leading to investigation.
15.All properties / flats/ houses across India, should be digitally mapped, and the owner linked to a Aadhar or PAN number.
16.Scrap sales by businesses should be brought in books.
17.Debit/Credit card usage should be effectively secured so that people are not concerned about frauds.
18.Payments through net banking, debit \/credit cards should be incentivised and no cash transactions should be allowed above rupees ten thousand.
19.There should be no charges for shopkeepers in Credit\/Debit cards transactions through swiping machines, so that more electronic transactions take place.
20.Internet banking should be promoted and the mobile service providers should be asked to give 100 MB data free to users every month exclusively for banking through mobile.
21.A database should be kept online with the IT department on gold holdings of each jeweller and the sale should be logged into the system.
22.Government should encourage the banks to develop pay back scheme for cashless transactions.
23. Shell company crackdown must continue and those related to relatives of bureaucrats and promoters of large corporates must be scrutinized.
more My personal assessment is that over 90%of the citizens are corrupt and they love corruption. Take a simple case of our politicians and elections.As per a survey it is estimated that over Rs.60,000 crores were spent during the current election campaign out of which BJP is supposed have spent over Rs.35,000 crores. Will any party in or out of power give the correct figures. They are fooling us and we are getting fooled. Better enjoy. You are corrupt only when you are caught and declared so by the court.
more Withdraw 2000 and 500 rupee currency gradually in a 2 year time span. USA did this over a no. of years. Today it is impossible to get a 100 Dollar bill which was not the case 10 years back. It was a mistake to introduce 2000 rupee note immediately after demonetisation. This has negated any positive effect that demonetisation could have had. Also the PM did not possibly anticipate the crookedness of Indians in general and those from his home state in particular.
more Real estates units must sell through central govt agency,by that they would declare the value,proof of responsibility in case of defects and tax collectionis easy by GST.
The financiers will finance through govt as mortagage .
more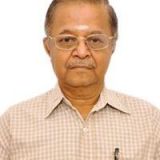 Currency Notes and Coins printed / minted for the past some years are being changed very frequently. This makes Elderly people, visibly impaired people to recognise them easily. Hence each coin should have definite shape and surface texture. Further, the currency notes should be given different colors for each value of notes . At present more than one or two currency value notes are in same color and hence many get confused and thus loose their money. Hence each value of currency must be given distinct different colours in future.
more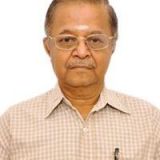 To crack down counterfeit Notes, include the words "Kashmir belongs to India"or "Kashmir is integral part of India". Thus Pakistan will not print counterfeit Notes and send in circulation in our Country.
more