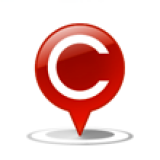 Corruption in West Bengal in last 12 months: Inputs Sought
LocalCircles has just embarked on its annual India Corruption Survey. As we conduct this survey, we wanted to check what has been your experience in the last 12 months (Sep 2018 - Aug 2019) in regards to bribery and corruption.
In the 2018 West Bengal survey, 43 pct citizens said they paid a bribe in last 12 months and most bribes were paid for police, property registration and land issues. Below is the full report of India Corruption Survey 2018 including West Bengal.
http://bit.ly/indiacorruptionsurvey2018
You may share the link with others to create awareness and reduce bribery and corruption in West Bengal and India.
more
cut money, syndicate, speed money',Chanda everywhere,cops pickup hafta unabated. Stinks 
Sent from Yahoo Mail on Android
On Mon, 19 Aug 2019 at 16:32, LocalCircles Manager<
support@localcirclesmail.com
> wrote:
more I believe corruption has set in our system that it is difficult for any one person even to pin point how and where it is taking place! In West Bengal let us talk about MNREGA scheme. I am aware of villagers who NEVER go for the work, but get paid 50% of the money ther are supposed to be paid. This has been happening year after year. This way the person is happy as he/she can continue to work elsewhere but get 50% just for signing/putting thumb impression! 50% money is retained by the Panchayet Authorities and probably shared by topbrass. In the end it is a known fact that the work undertaken is NEVER DONE but a COMPLETION CERTIFICATE is issued with all documents kept updated!!!
There are a lot of TOTO Drivers in most of the rural railway stations. These drivers are required to pay at least Rs. 50.00 on a daily basis, otherwise he would not be allowed to ply his vehicle.
So during any survey these people would never come forward with the facts.
Put up these based on my personal interactions.
more
Thaka Bachate Ga Ujar! All most all Government employees are dishonest. Exceptional is there but not visible without Microscope.
more It would be interesting to see ,if possible, the department wise/district wise break-up of corruption like Police,Food &Supply, Transport,Land Reforms,Registration,PHE, Health&FW, All other Engineering departments,Forest,Municipalities etc and all districts.
more
Its more of a mindset.Do it yourself culture is very poor in West Bengal and most rely on agents to get their work done. You dont need to bribe if you do it yourself , follow the procedures , have the necessary documentation and have patience and persuassion.You bribe when your documents are not in order or try to obtain a favour beyond your entitlement , or speed money to name a few.If people of West Bengal try DIY , surely this perception will chsnge for the better.
more