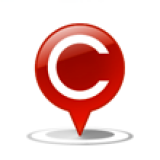 Corporate Governance and Accounting Standards in India - Addl Inputs
Recently we have observed the issues of accounting standards and corporate governance being raised in different circles. On a very regular basis we keep coming across examples of how companies and promoters swindle away company funds, how shell companies are used to move funds, evade taxes and how via poor accounting practices, results are misstated and public at large mis-informed.
Some time back we had conducted a consultation on corporate governance and your feedback is below. Now we want to seek your inputs on accounting practices, mal-practices and adherence to standards and issues related to it along with solutions that are needed. We will soon take up this issue with Ministry of Corporate Affairs and SEBI. It is critical that accounting and corporate governance at Indian corporates improves so public at large is not mis-informed and looted of their life savings.
We look forward to your inputs!
Corporate Governance - Solutions
1.All companies should be strictly advised to follow set accounting norms
2.Work should be done within the sphere of business ethics
3.There should be a restriction on the number of family members that can be a part of the board
4.It must be made mandatory to have an ethics and compliance department in companies with 100+ employees with a hotline that anyone can call into
5.The ethics and compliance department must report directly to the board
6.Specific do's and don'ts should be specified for the sales force keeping the needs of corporate governance in mind
7.Working of the corporates should be made transparent through regular training and re-commitment of employees to ethical values
8.The annual reports should be vetted by a third party
9.The female directors should be actively involved in the running of the company
10.The company formation and taxation system in India should be simplified
11.The sales force should be asked to achieve their targets while staying within the ethical limits
12.Laws should ensure transparency, hard & prompt punishment for company owners, politicians and bureaucrats & whosoever indulge in corrupt practices
13.Maximum clearances should be given online in a time bound manner
14.CSR obligations of the companies should be executed under a proper umbrella monitored by SEBI and Ministry of Corporate Affairs
15.investors' interests need to be protected and grievances are to be redressed by proper mechanisms instituted by SEBI.
Corporate Governance in India –Root Causes
1.Companies want to maximise their profits
2.Companies try to save on taxes by bending the rules
3.Business ethics are ignored in overtaking competitors
4.Owners put their family members on the board in place of experienced players to keep a hold on the company
5.Ethics and compliance departments are not a necessity by law
6.Sales people have pre-defined targets which they are told, are to be achieved at cost
7.Bribes are a way of life between corporate houses senior government officials and political bigwigs
8.A unique product is an opportunity for the companies to better the profit margins
9.Auditors are happy to accept bribes and alter books
10.There is corruption in the hierarchy
11.Corporate rivalry leads to sacrifice of ethics in many cases
12.There is an evident lack of Government monitoring in corporate governance
13.Lack of stringent actions if good corporate governance is not followed
14.There is lack of a comprehensive & responsible corporate governance audit system
15.Ancillary units and sister concerns are used for diverting a portion of profits
16.SEBI's enforcement and corporate governance enforcement for private companies is not robust.
Corporate Governance in India - Key Issues
1.Many companies don't follow the set accounting norms
2.Companies ignore systematic processes and take shortcuts to production
3.Business ethics are overlooked
4.The boards generally consist of family members and extended family
5.Some large company boards have retired IAS officers who won't oppose wrong doing because of their retainer check
6.Most corporates don't have an ethics and compliance department
7.Value and ethics training for employees is non-existent in most companies
8.Sales people are made to sell at any cost even if bribes have to be given
9.Operations people are made to process shipments/sale even if it involves bribery
10.Working of many corporates is not transparent
11.Corporates inflate costs while launching new products
12.Personal expenses of promoters are made business/company expenses
13.The annual reports are manipulated
14.Many corporates have female directors just for the name sake
15.Many times accountants and auditors are related parties
16.Auditors are bribed to help save on taxes
17.Companies are created abroad to evade taxes and to bring black money back as white
18. People open companies with insufficient/inaccurate details and then use them for fraudulent/corrupt transactions.
more Our Laws are very loose and so are punishment and similar is Judiciary.Unless these are tightened and timely severe punishment is given nothing can improve.
more
Methods of Fraudulent practices in Companies/Businesses :
1.Creation of Fake Purchase Bills managing Cheques/Cash to show reduction in Profits
2.Concealing Yield % matching quantitative Production/Process loss to accommodate Fake Purchases
3.Despatch/Movement of Goods of Many Truck Loads using Single Way Bill/ Challan/ Invoice to conceal Sales Turnover
4.Accounting Fictitious Bills/Expenses/ even Salaries to increase Cost of Production/ Overheads
5.Investing highly on Advertisements at the Mission of Marketing/Sales Promotion even showing Fake Payments accommodating Enjoyment/ Entertainment
6.Managing Quantitative Analysis in support of opted malpractices
7.Non Accounting of Purchases/ Sales using Black Money to reduce factual Turnover
8.Using Kaccha Bills Concealing Sales Turnover while not accounting these
9.Avoiding issuance of Bills to Conceal Turnover of Sales
10.Apportioning Profits of Business to Executives and Directors even Professional Advisors/ Professional Agencies by way of high rated Remunerations, Perks, Travel Benefits, Incentives etc.,
11.Incorporating/ Floating Shell Companies/Sister Concerns / Ancillary Units to show reduced Turnover as well as Concealed Profits in the Base Company
Solutions to Eradicate Frauds in Companies/Businesses:
1.Bank Through Transactions for Rs.2,000/- and above allowing Net Banking, Digital and Card System, AND, Postal Orders in addition to Cheques and Drafts for all Sales, Purchases, Deposits, Advances, Donations and any nature of other Payments.
2.Conditioning Aadhaar Card Linkage for all sorts of Loans from Banks and Financial Institutions ; other Secured and Unsecured Loans including Share Holdings, Debentures etc
3.Mandating Value Based Quantitative Accounting for Raw materials, Chemicals/Binders on Purchase ; Processing Usage ; Output ; Sales and Stocks on hand whichever applicable for Manufacturing/Processing AND other Businesses.
4.Mandating GST Returns for Value based Quantitative particulars.
5.Mandating Comprehensive Audit of Accounts to Certify Value based Quantitative Particulars and Analysis.
Audit Report to confirm :- Tally of Delivery Challan, Way Bill, Gate Pass linked with Invoice/Bill for the Movement of Quantity Both for Purchase of Rawmaterials, Chemicals/Binders AND Sales .
6.Mandating Auditors to attach a Certified annexure notifying correctness of PURCHASES ; CONSUMPTION/USAGE ; PRODUCTION/OUT ; SALES AND STOCKS both in Value and Quantity
more
1. I know of one top business group, full of ethics, yet they roll out offer letters to all family members 1. of judges - to those family members who have 2 degrees, and in employable age. Ethics cannot bind this.
1.a. This is done to gain favour in the judgments. Nothing is visible.
2. People prefer to borrow money from local small time chit funds. The apparent cost s / charges are lower and the loan is cheaper - maybe taken to fund lease of a house.
2.a. Rumour has it that the finance charges for small time loanees is about Rs. 500 per visit to the bank. This rumour is creating maximum damage in the personal / micro fiance space. Remove all charges, make it reimbursed by government.
3. Consultancy fees is another name for bribe - that is later taken out from the bank account of CAs and lawyers, and distributed to the ones whom the bribe was agreed. Stop this. Book the culpable professionals.
4. Root causes 10 - H'ble PM was given a life threat within a week DeMo was announced. It seems this is common parlance if people in the upper / lower hierarchy do not fall in line with the norms of bribery.
4.a. solution -Break the administration to smaller units (make 40 states into 100 states). Make karnataka into 5 regions - North, south east, west and center - yet under one state as karnataka. Let the money flow to the block / panchayat level, with more jobs and better utilization of funds.
4.b. see wikipedia link.
https://en.wikipedia.org/wiki/Panchayati_raj
5. Solution 3 is not valid.
6. Root causes 15 is not valid.
7. Key issues 11, 17 are not valid.
(P.s.: Due to paucity of time, and my need to keep my job, am unable to go through all the 65 lines listed by you in this post).
more Patronisation of the corrupt is the only cause of all
these evils .Can it be eradicated , perhaps NOT .
more all the people especially the auditors who report the same should also be taken to task and given a warning and if they do it again then their licence should be cancelled.
Their duty is to bring to light all the malpractices which company people do.
more