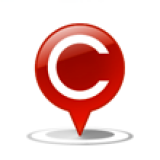 Chewable Tobacco Ban Enforcement: Actions by Modi Govt 2.0
Today is #WorldNoTobaccoDay. As Modi Government 2.0 takes charge, this is one area where action is needed in India. Per your inputs, the ban on chewable tobacco is ineffective and 86% citizens can still find chewable tobacco products in their city. Below is the link to the survey report. Do review it and share specific inputs that Modi Government 2.0 must take to enforce this ban. We can save a lot of lives which otherwise would yield to some form of cancer by acting in this area.
Chewable Tobacco Ban Survey
Do share as wide as you can and let us get the Government to act in this area. At this point the political parties should care less about election funding and care more about citizen health and your creating awareness is the first step..
more Chewing pan masalas are leading to changes in oral cavity lining causing precancerous changes leading to oral cancer ultimately .A big study in mid 1960-1970 was done at AMC Vizag by dental surgery department .
It was proved correct ,but we continue to stress on tobacco only but why not on Pan Masalas raking crores of money ,sponsoring film events etc.
They are close to powers that be in the previous regimes.
Now we must add Pan Masala of all kinds including churans to the cancer producing list and ban them along with oral tobacco chewing.
more Glad ,but why not ban also Beedi production and smoking of beedis.The people who lose livelihood can be rehabilitated by doles for five years per family ,meanwhile reskilling must be imparted to them so that they change their profession after five years .
more
I WILL CELEBRATE THE ONLY WHEN THE INDIAN TOBACCO BOARD'S ROLE IS CHANGED FROM SUPPORT TO TOBACCO INDUSTRY TO WELFARE BODY OF THE TOBACCO FARMERS, LABOUR, AND THE PEOPLE ENGAGED IN ITS DISTRIBUTION IN INDIA. THE CONTROL CAMPAIGN HAS ACHIEVED VIRTUALLY NOTHING SO FAR.
more Installing CCTV across and punishing the offenders very heavily in public will go long way in this process
more I have personally requested many to stop chewing tobacco. They agree. But start again. Ban .
Film actors big names arnt they educated, Cant they stop advertising.
more