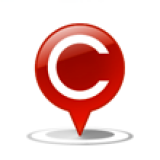 Ban on e-ciggerates - Can regular ciggerates and chewable tobacco be next?
The Government via an ordinance this week has banned e-ciggerates. This is a good move and will help with young, however e-ciggerates were rarely used in India. The big causes of cancer in the country are regular ciggerates and chewable tobacoo i.e gutka.
Per your inputs, though there is a ban on chewable tobacco, it is ineffective and 86% citizens can still find chewable tobacco products in their city. Below is the link to the survey report. Do review it and share specific inputs that Modi Government 2.0 must take to enforce this ban. We can save a lot of lives which otherwise would yield to some form of cancer by acting in this area.
Chewable Tobacco Ban Survey
Do share as wide as you can and let us get the Government to act in this area.
more No doubt, prohibition of liquor must be in force across the nation. Servere punitive measures should be imposed on violators with sincerity by law enforcing authority. Same should be applied to tobacco related offences too. Everyone should strive for this in cohesion with the government.
more
First the liquor shops be stopped. Then cigerates and and chewable tobbaco should be targeted. E-cigarates should be banned thereafter.
more
I feel Government should ban showing advertisement on TV, in Theater Screen and on Billboards about cold drinks (refer below), rather advertise about danger in consuming those. I know, even in cold drinks like Fruity also has sufficient pesticide. I request IMA to find out about the same and stick a 'Warning' label on packets, as Children are in danger.
Pesticide Percentage (%) in cool drinks released from IMA recently.
1 Thums up 15.2%
2 Coke 13.4%
3 7 up 12.5%
4 Mirinda 10.7%
5 Pepsi 10.9%
6 Fanta 9.1%
If the Range exceeds 2.1%, then its very dangerous to the Human
more
apne 100% sehi kaha.mujhe to lagta hai alcohol bhi closed karna jaruri.q ki drink karke kitne accident hora.kitne jan jate daily.gharpe bhi ladai karte drink karke.
more Panmasala ,Beedies, snuff, hookah should be banned .The related hardship must be mitigated by doles to families of Beedi makers for five years ,then they must be reskilled to be employed.
more