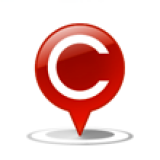 Buying Groceries Online: Inputs on issues faced
Many of you who have been in circles know how LocalCircles worked with Legal Metrology Department to make best before date disclosure for food products mandatory on ecommerce apps, sites.
While some sites/apps and sellers are now compliant, many are still not complying. With this post we seek your inputs on various issues you have faced when buying groceries and food essentials online via different apps.
The idea here is to ensure all issues are understood and then appropriate rules are made to protect the consumer and an effective enforcement mechanism is established.
We look forward to your inputs!
more
No issues.
This post is not helpful..
more
I had purchased one mobile through online but received fully non working condition mobile. The supplier was unable to track . I had registered a complaint on on line portal but nothing has happened.
more Main issue is quality as specs of items and product, date of manufacturing and espiry not given, so it must be made compulsory to give these deatils for quality in full for buyer to make known decisions
more ON-LINE BUSINESS MUST BE HEAVILY RESTRICTED -- IF NOT PROHIBITED IN iNDIA. It PROMOTES UNEMPLOYMENT as well as unreliability and inability to take redeeming action. -Dr.S.V.Nadkarni
more
I appreciate online buy of perishable goods directly from farmers or farmer-enclave.
more