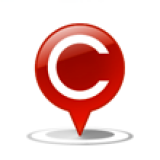 Artificial Ripening of Mangoes: Action Needed
Artificial Ripening of Mangoes is appearing to be a far more common phenomenon than most of us think. Our recent survey report (link below) on the subject clearly suggests that. It is suggested that every member reviews it, shares it with their whatsapp contacts and ideally their District Magistrate on Social Media such that action can be taken in their area to minimise this malpractice. Carbide and other chemically ripened mangoes can lead to cancer and several other medical issues listed in the report. Do review, escalate and act.
LocalCircles Survey on Artificial Ripening
Included below are some of the issues you have reported in regards to artificially ripened mangoes and tips on how to identify the, . Kindly review and share any additional information that you may have.
Together, we need to put an end to atleast the use of Calcium Carbide in mango ripening.
Artificial Ripened Mangoes - Issues Reported by Consumers
1.Carbide is still widely being used to ripe mangoes
2.Those not using carbide are using Chinese Ethylene pouches or Ethylene to ripe mangoes
3.Other chemicals used for fruit ripening are Propylene Gases, 2Chloroethyl Phosphonic Acid, Glycol, Ethanol etc.
4. Consumers have reported that artificially ripened mangoes are openly being sold at several supermarket chains
5. At many places boxes of mangoes are sold with sachets of Chinese Ethylene inside them
6.Consumers have reported multiple brands of alphanso boxes being sold and shipped from Maharashtra with a carbide 'pudiya' inside
How to identify artificially ripened mangoes according to consumers:
1.Artificially ripened mangoes may have green patches on the skin of the mango
2.They are ripe and yellow from outside but taste is not as sweet, and like raw mango
3.When peeled many times the mango in not uniformly ripened and has different shades
4.The artificially ripened mangoes are also less juicy compared to the naturally ripened one
5.They will also not have the sweet aroma that a naturally ripened mango will have.
6. They fail the bucket test where they float in a bucket of water, naturally ripened mangoes sink.
more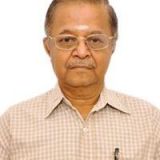 Carbide and other chemically ripened mangoes can lead to cancer and several other medical issues listed in the report. Do review, escalate and act. This can be classified under Food Adulteration Act which should be viewed seriously and severe punishment given.
more Everybody is aware of negative effects of artificial ripening of mangoes.Fruitless discussion takes place here and there. Chemical use in other fruits and vegetables also takes place. The Question arises who and how this should be stopped . A shifting blame-game begins as soon as action taken function begins-among the municipalities and Consumer Affairs/food department of the state government and also with the enforcement wing of the police establishment.Initially, media takes interest but after sometime, the local politicians take over. The net result is the continuing practice years after years. The question is- do we stand to suffer as a nation ?Has there a way out ?
more
Even SC and High Courts directed, States just a month riding and closing the Cases. Again silence till next season UNTIL ONE AGAIN MOVE HC. This is the continued Process.
Are we to suffer all along the life in this System of Democracy is the issue to be RE DRESSED BY SUPREME COURT MANDATING SPECIFIC REGULATION ON Business Rights and Liberties .
How long Police and States keep silence on public health issues and law and Order also to be redressed BY SUPREME COURT.
Thus, many issues are pending SINCE IPC IS IGNORED BY ALL IN IMPLEMENTATION AND ENFORCEMENT except the individual Rights and Liberties of Businessmen, Spokesmen, Professionals, AOPs.
Neither the President of India nor the Judiciary is defending general public since 2 decades and is the pathetic situation that brought revolution in Voters to Quit off long ruled Congress and its Allies.
more With every one trying to make money, how can any government take control of the situation?
If the carbide and/or any ripening agent is freely available in the market, every businessman or intermediary will use to improve his business/profit.
more
Big marts (such as Big Bazar, Reliance Fresh, etc) buy fruits and vegetables at bulk cheaper price from Mandi and sell the same at marginally lesser price than other small vegetable vendors. Such marts don't bother about the quality of the products. It is customer's choice to select pieces or reject the item. Nobody bothers in the mart. Authorities should check the fruits and vegetables at such big marts for quality (injected, artificially ripened, etc). Attachment of Loki is one example of the item I bought 2 days back, kept in fridge and then took out for preparation..... I had to throw the Loki.... It is very difficult for buyers to determine whether the item is injected, artificially ripened.....
more I don't buy mango because of artificial ripening. Why take a risk. I had already suffered.
more