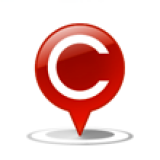 10 bold reforms to be kicked off by the Govt in the next 100 days
The people of India have given a massive and historical mandate to Prime Minister Modi led NDA.
As the Modi Government 2.0 takes charge soon, we would like for you to think and share bold reforms that Modi Government must initiate within the next 100 days.
Please be as specific as possible. We would like to take the top 10 reforms suggested by citizens to the PMO. We are confident that they will atleast be evaluated and those found fit, initiated.
We look forward to your inputs!
more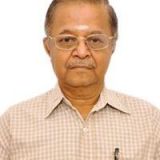 Senior citizens are in the last lap of their life, and and generally abandoned by their kith and kin.They have the right to live decently and die decently; Hence they need to protect the little money they saved during their service period . It is only the kind hearted Govt., that will desist taxing these poor creatures from loosing the little amount they saved. Hence kindly abolish the taxation for the senior citizens over the age of 70 years as they even cannot go to banks to get the amount they saved.
more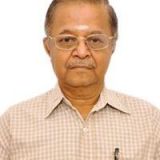 1.Widen the tax base and simplify the process of filing.
2.Taxation must be only simply a percentage of final income after deductions etc and should not be on excalaing of percentage.. Example from 5 lakhs rupees to 10Lakhs only 5% and from 10L one rupee to 25L, 10%, from 25L one rupee to 50 Lakh 20% only.
more 1. To widen the tax base, simplify the process of filing tax. It seems some how tax officials think that reducing the fields in the form is all that is required. But actually problem is with the documents required to fill the return form. There is no standardisation of Form 16 and tax form. Different words are used in the tax form and form 16 which makes it difficult to fill the form. Getting supporting documents difficult. Many banks do not readily make available interest certificates or TDS deduction information. This should be easily made available. Many of the security service providers don't even provide the capital gain report. All information that is required to prepare income tax return should be made available without any effort in one location.
2. Improve the education system and make it job oriented than the marks oriented. Though there are many people coming out of the college they are not employable because instead of learning they focus on how to get marks using minimum effort.
3. Make trains run on time and faster. Most of the trains are run late. Live tracking does not give prior notification of delays. Delay news is given instalments and very late. First steam towards running on time is able to tell exact delay in advance.
4. Respectful treatment of common man by Government officials and Public sector banks etc. Common man should be able to approach the government officials without fear to get his work done. Most of the time poor people treated disrespectfuly by police, government officials and public sector banks or other government enterprise such as transport.
5. Senior citizens , Divyang should have single point of contact to get all grievances addressed. For example on non receipt of pension they should be able to call a number and government official should be tracking with other departments. Some sort pgportal available over phone.
6. By digitising the process flows corruption can be brought down, transparency can be brought into administration and issues can be tracked better. Though State governments, city corporations and electricity companies etc are getting software written, often quality of the software is poor. After a short period of usage these become useless. Central government should invest in creating software that can be used by city corporation and state government and provide them free. UPI and Aadhar are successful software system created by Central government. Government should identify more such opportunities in the realm of real estate management, tax compliance, RTO, crime management etc.
7. It is very difficult for common man to become entrepreneur. Many of the state government agencies make it very difficult due to corruption. Do something to solve this. Unless it becomes easy to start business, people will perennially look for jobs that need to be created. Making it easy to start the business will create more jobs.
8. Many cities are going to go without water. Emphasize on water conservation and ground water rejuvenation.
more By this time some shaking decisions on bureaucracy working and govt. reforms should have announced. I don't know why ministers and PMO needs 100 days to come up with transformation agenda, when most of them happened to be from old cabinet. Modi 2.0 is not a new govt., people have given mandate for continuation of same old Govt. so why they need another 100 days to act on major Indian problems. Why they didn't keep ready action items for next government when their term was ending for taking up as soon as they took charge in Modi 2.0?
Most of the problems of Modi 1.0 Govt. is still there, then why they need another 100 days to come up with actions. This is mere wastage of precious mandate given by the people of India to transform this country. Why if ministers and bureaucrats are not in urgent mode to transform this country as per mandate of people of India, need to even continued to be in office for single more day. We have millions and billions of talented people in India who have fresh and innovative ideas on transforming this country. What is the compulsion for Modi 2.0 to keep and bet on same old people in ministry and bureaucracy to transform this country which was rotten by same old bunch of people. How you expect some one from same old rotten system to clean up and create a new efficient and transparent new systems.
I think we need sixers now to score high on performance in remaining 4.11 years. Modi2.0 should not hesitate in removing those players from his ministry and bureaucracy who are not ready for sixer kind of scoring every day, every hour and every minute. Modi Ji, what is the compulsion you have to keep betting on same old system and people inside old rotten and corrupt system.
Clean it all, its a huge mandate given to you to clean, reform and transform this entire country.
Invert the pyramid, please make ground level people officials for executing development projects. Let people at village and city levels decide on what are next development work they need for their areas, and let them get it approved by themselves, and let Govt. machinery to deliver those development projects in collaboration with local people. Let public of India to act as DM / Collector to monitor and approve development works going on in their area.
Business as usual can't be an outcome for Modi 2.0 govt., Modi 2.0 Govt. should be remembered for fast paced and massive reforms and for executing million and millions of development works which impacts and uplifts each and every inch of Indian land and each and every citizen of India.
more 1. decent and good standard free healthcare for all.
2. change education system to include more practical education like cooking, fixing gadgets, painting, etc
3. introducing sanitary pads machines and clean free toilets in all public places
4. Getting rid of corruption in govt office(example BMC) to begin with
5. Fast Track courts for civic , civil matters
6. Digitialisation and introduction of education to digiitalisation at all workplaces since all adults in india are not educatred.
7. introducing minimum wage so poor people are not exploited. ensuring it is implemented.
8. making plans and implementing on priority for saving, conserving and harvesting water to avoid zero day crisis.
9. improving justice system, administration system in india
10. getting rid of caste reservation.
more