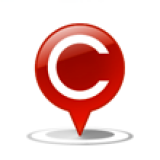 Solution for Cross Border Imports via eCommerce channel
Many of you are familiar with how LocalCircles in last 12 months has worked with various departments of the Government to stop misuse of India's postal and courier gift channel by Chinese ecommerce apps thereby evading customs duty and IGST. A gift ban was implemented by customs at various ports and the same has also been included in the ecommerce policy on the recommendation of LocalCircles.
Now, LocalCircles is working with CBIC to identify a solution where customs duty and IGST is charged to the consumer on a prepaid basis at the order placement junction and the shipments can flow seamlessly at the customs port.
If you have inputs on how such a solution can be implemented between ecommerce portals/apps, payment gateways and customs, kindly share them.
We look forward to your inputs!
more
Shein modus operandi may be something like this
more The payments companies will have to ordered to this for it to work. Initially they may oppose so Govt may begin with Aashaar UPI Bhim etc as the payment mechanism if one wants to shop on these apps. I am sure all will then fall in place.
more Sourcing company, forwarding and logistic agencies, courier employed should be disclosed for transparency and accountability
more Many e-commerce operators masquerade as B2B operations. e.g. Shein. They do so by creating front entities in India as LLPs generally. This helps them in sending goods undervalued.
more
A friend of mine who understand this industry well suggests the following:
As e-commerce operations across international boundaries are based on direct business to consumer models, an optimum flat rate of duty and single tariff classification is a must. Basic customs duty should be high as it is not available as credit. All e-commerce operators must register with one agency designated by the CBIC. The duties should be collected and paid on a periodic basis, say weekly, by such registered operator to the Central Government. A weekly return should be prescribed of goods imported, giving details in electronic format of consumer, delivery address, description of goods, sale price (exclusive of duty component) and payment receipt method i.e. net banking/card payment/payment portal/cash on delivery.
more